It was all planned. 9 of us from the Anglian Kayak Angling forum decided to meet up at Beccles and troll the Waveney, a river I've not fished for a good 15 years since my grandfather packed up fishing. We planned on ending up at the pub for a pint and crisps and then making our way back. Predictably I turned up late having other commitments and launched an hour late around 10am.
Just past the bridge heading upstream to Geldeston, I had my first fish of the new season, a teeny tiny Pike, that really wanted the MH 50mm Chunky Minnow.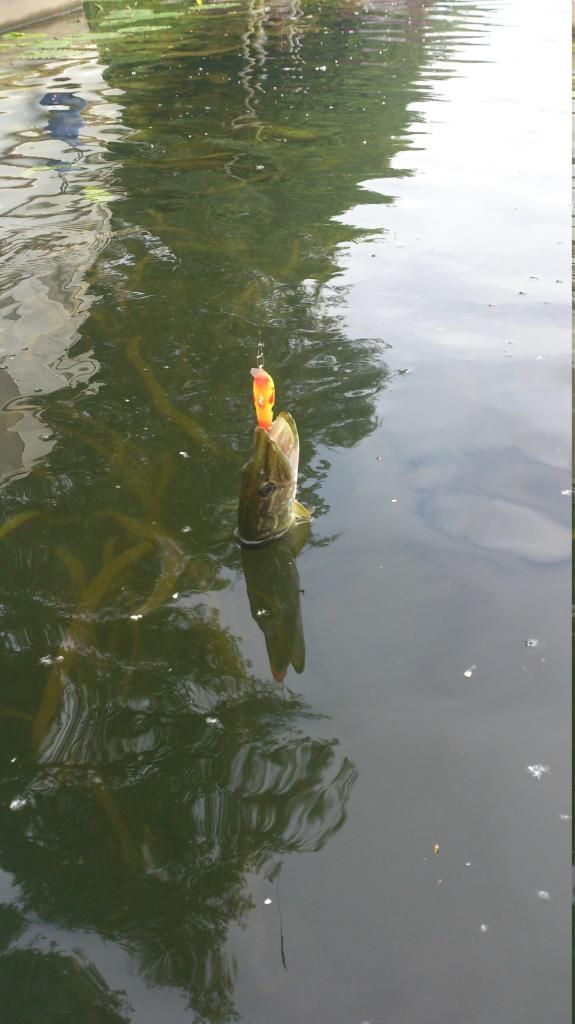 Then, very shortly after, a feisty little Perch, on the same lure.
Having avoided a blank, I decided to play catch up and trolled somewhat heavier lures at higher speed to meet up with my fellow yakkers. I passed Andy and Simon, lagging behind the pack, had a natter and ploughed on, my heavier lure failing to produce the goods but ensuring that no weed was left anywhere in the river. I should get paid for such a service!!!
Finally I rocked up at the Locks Inn, my retinas assaulted by the glow of multicoloured kayaks festooning the staithe. After a particularly nimble, nay graceful dismount I wandered into the pub and had a pint with the guys. Didn't realise I was so thirsty!
After a good chat and a laugh, we all slowly made our way back to the yaks and began our merry way back to Beccles.
The first yak pack motored off at a fair rate, having various deadlines set by SWMBO and possibly having to collect various Spawn. I followed with 2 others shortly after, threatening youtube fame to any who mounted in a less than dignified manner. Unfortunately, they all displayed aplomb and balance in abundance and I began the paddle back.
This time I trolled more sedately for most of the way, apart from the few straights in which I was faced with a swine of a Northerly, funneled by the river. I just put my head down and ploughed through it.
About halfway back I was rewarded with 3 more perch in close proximity, again on the same MH Chunky Minnow, but didn't linger long. Think I could have picked out a few more with time, but time was not my friend as I had to pick Mesi up for half 5!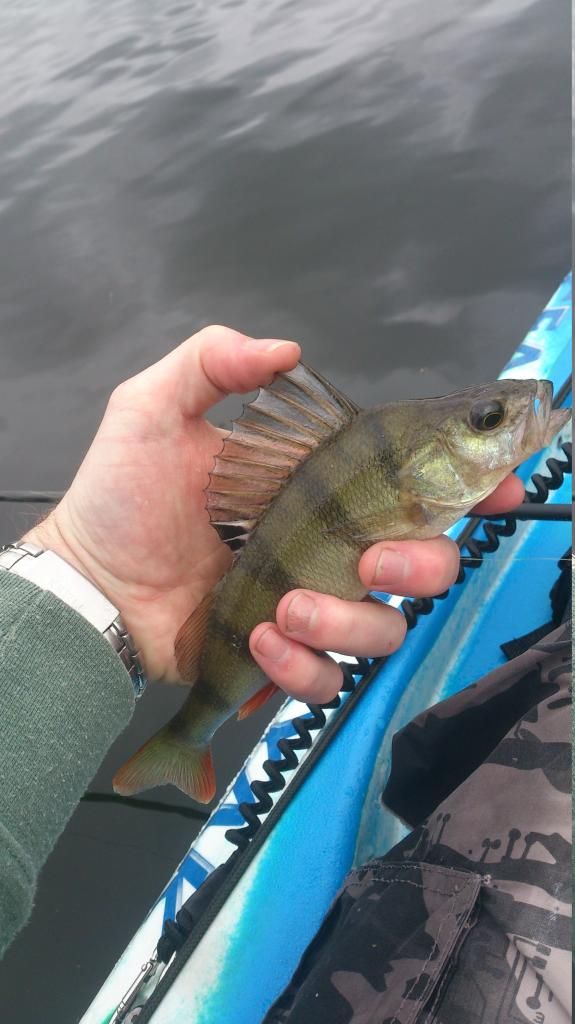 Round the next bend I had my 3rd species of the day! A fighting fit Chub. My first in 10 years or so and my first on a lure! Not a monster but I was made up. My first Hat-Trick on lures, EVER!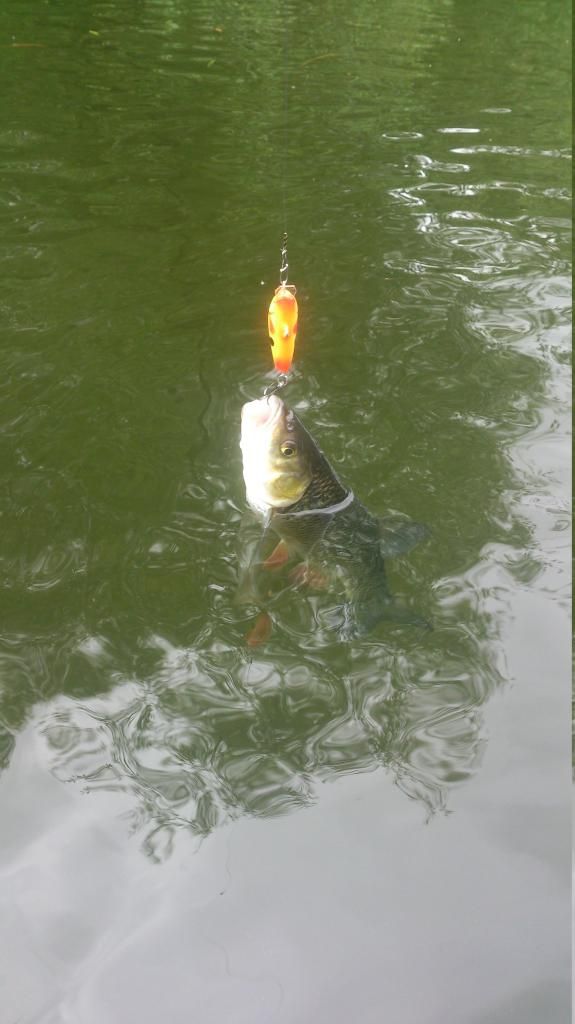 Then round a few more bends, into Beccles once again and another Micro-Pike. I could catch these all day, I really could. Perfectly formed, fit little fish that have ambition!
I then decided to have a cast around at a nice looking spot with the heavier rod and missed a bloody good fish that headbutted the bow as I brought the lure round it. It sort of hung there, seemingly dazed. Possibly a double but I only saw the head to be fair. Gutted but happy to see a better fish in the area.
So, 2 Micro Pike, 4 Perch and a Chub. All on the same lure. Not a bad day by any stretch. Plus I know where that pack of Perch hang out, not to mention the headbanger!
I'm pretty sure I'll be back!