A couple of nights ago I went out and dropped a couple of nets inside the harbour baited with heads and bones from the fishmonger and weighted down with a couple of decent stones. Last night I went out to haul them up and have a look: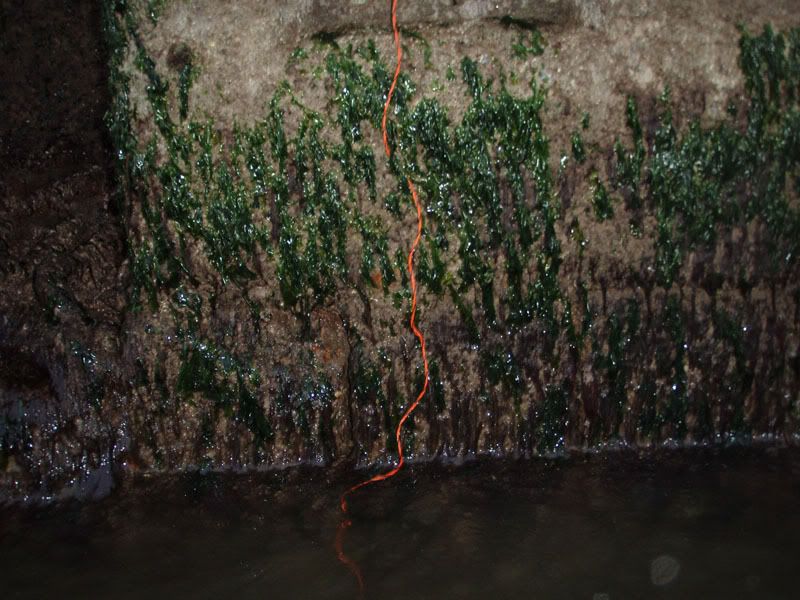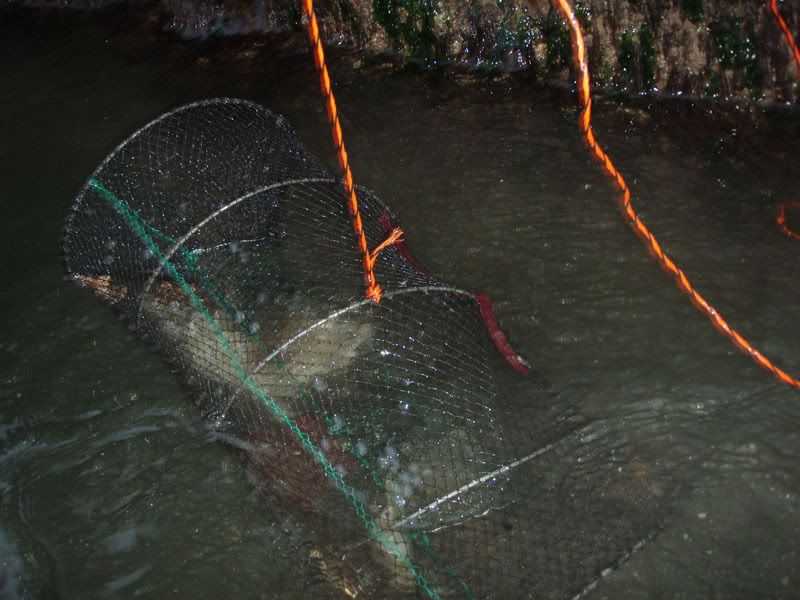 Hoisted aboard, they fit nicely across the lap on a yak, and access to the catch is easy.
First out was this fella. A one-armed bandit, he was too small at 60mm carapace length to keep so after being admired went back in.
His cellmate, a velvet swimmer, got a well-deserved CRABSBO before following him back in the water.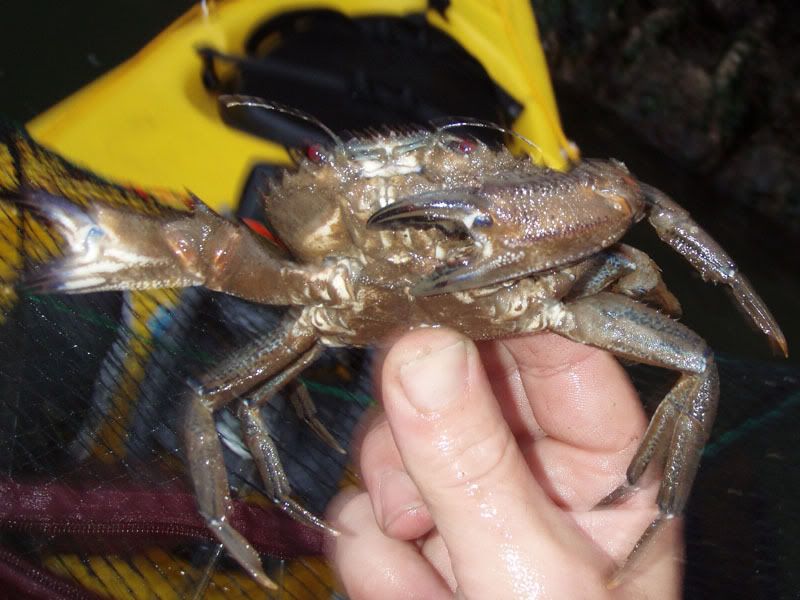 Star prize went to this guy, who amazed me at being able to get in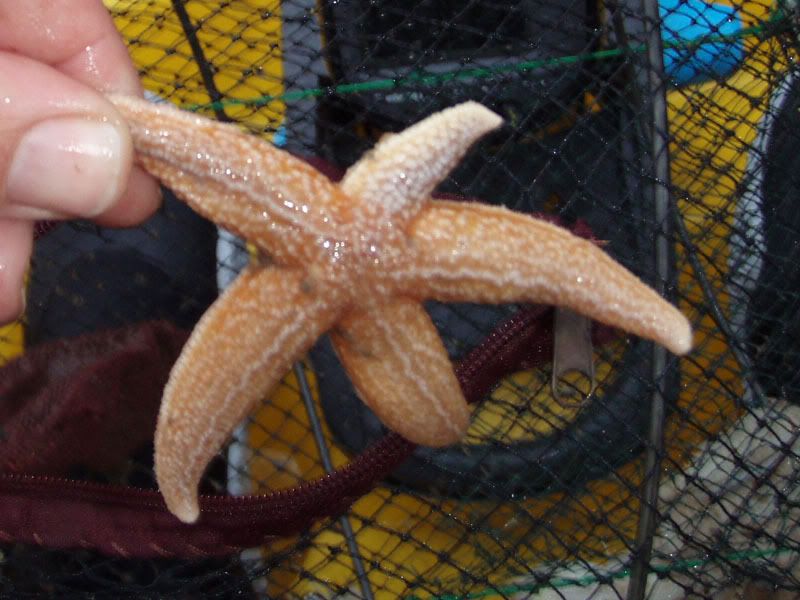 Some blatant gratuitous prawn now, I would have expected a lot more of these and would have had a pint or two on the seaward side of the harbour wall, these being the length of my finger: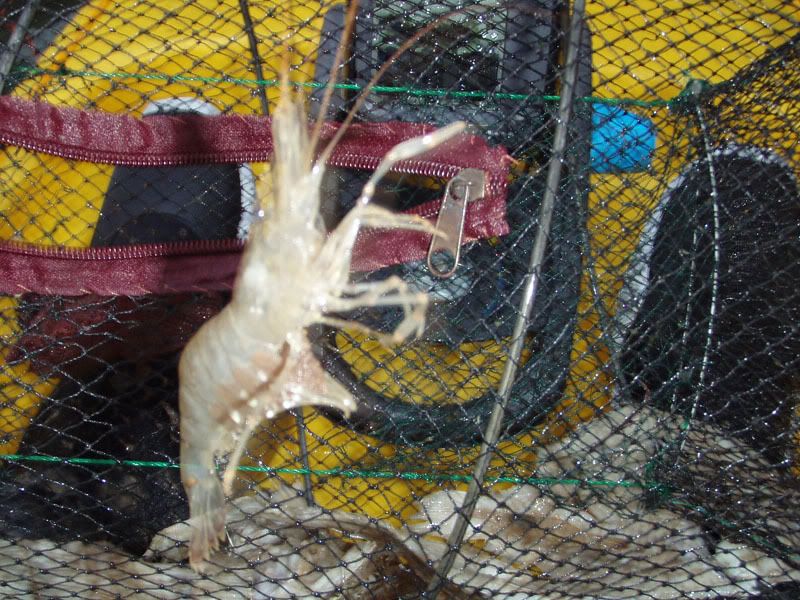 I only had eight in total that were decent size so only a small snack – but boiled up with salt they tasted absolutely spot-on, firmer and sweeter than any you'll buy anywhere. I'm out drop-netting on Sunday subject to conditions.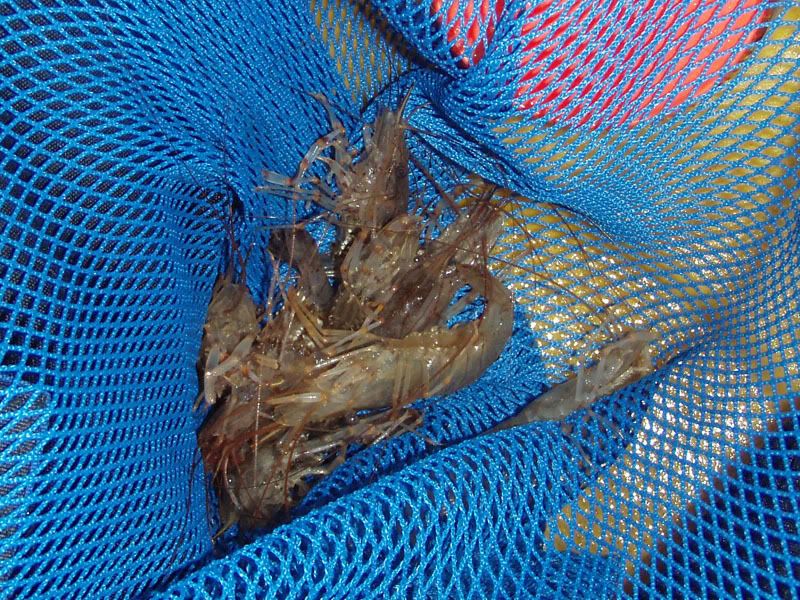 Next net yielded another lobster, again undersized but with both claws his time. Another pair of pics because I just find them so beautiful: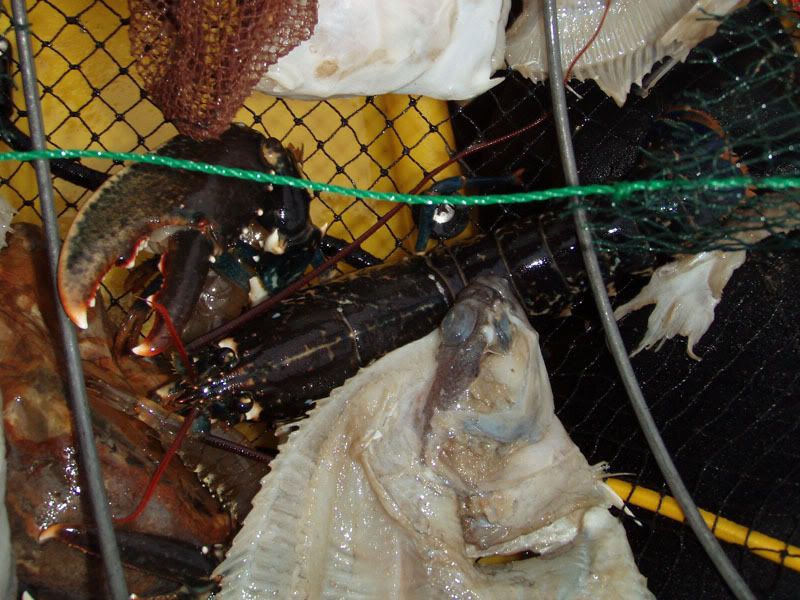 I also had edible and shore crabs, all of which went back due to being undersized or in small quantity (shore crab are cooked up for a smashing bisque and are a delicacy in France where my wife is from. I haven't tried it yet but will do sometime if I get a decent haul of them).
A sealouse also made an appearance. Weird looking things. Reminds me of my ex.
Last catch, on the rod on the way in, was another shore crab. He just didn't want to let go! Roll on the fish taking a bite though, still no joy there.
A good night out again. If the wind drops I'll check again tonight, perhaps dinner will be awaiting?
Edited by Mark Crame, 08 June 2007 - 05:04 PM.