just spent two days afloat with John skeggs out of limington. First time for me using a float aboard with live full sized mackeral for the bass. Thank you John for taking time to explain how and why, most informative.
My boy James who had his first full day afloat, even gaining admiration from the guys who were kept supplied with fresh makeral bait.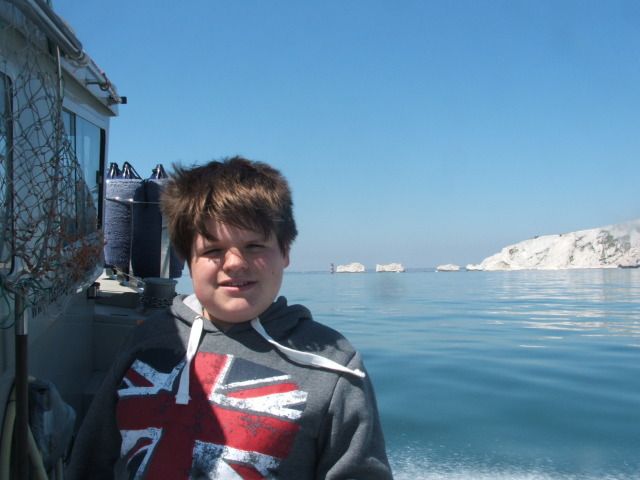 second one of my mate Rob, he used a very light rod and fixed spool reel, he had a couple just under ten pounds, even the 3 pounders gave a very good account of themselves before being netted.
and one for me, i was told i'm a bully for using 12lb class gear. sniggs.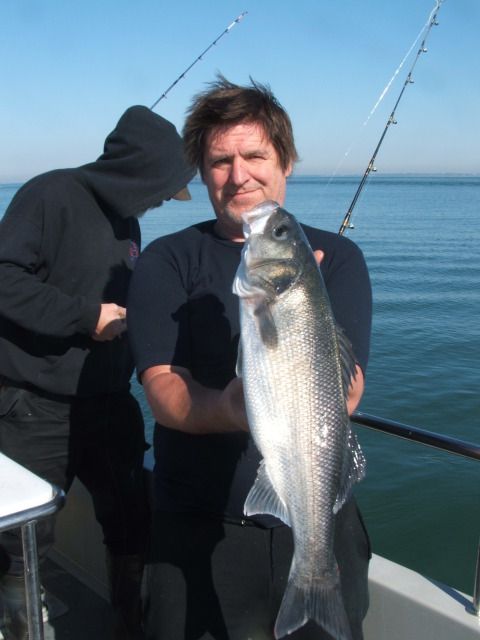 Really pleasent, hot couple of days, didn't want to come back to work. Also thanks to the guys for the crack, Richard, the man mountain, didn't want to upset him, so i was rather nice and polite to Richard, wasn't i mate. And Roy, fishing partner for quite a while now, thanks again John.
Edited by barry luxton, 26 July 2012 - 07:25 PM.