03 Aug 2017
Baitwize catch report from Glen Heinke
I found time to get to the lake on the 
Friday
 evening at about 
9 o'clock
 instead of my original plan of going down 
Saturday
 morning. When I arrived I had the time and weather against me, the dark was drawing in and the rain was hammering down. On the first night for comfort (and as it was a bonus night) I decide to bivvy up on the very first peg on the lake. I quickly set up and put out 3 rods containing solid pva bags full of baitwize prototype boilies that I am currently testing to good result.
The first night passed with not a single fish gracing the bank all night with time against me and this being new water, I was up and the crack of dawn and walking round trying to find the fish.  At the far end of the lake I found a group of around 5 fish cruising just below the surface, this was enough for me to head back, pack down and make a move.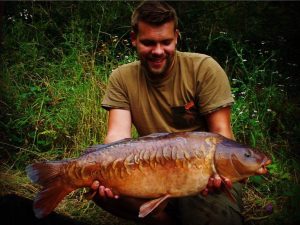 As I set the rods back up I had noticed a shallow bar just to my right with a couple of fish moving up and down. I quickly got a solid pva bag together and with a small swing placed the bag just on the slope of the bar.
With the rod in place for what could only seem like moments the rod bent over and I was onto my first fish from the venue. After a small fight the first fish was in the net and into the sling. I got the fish out and found myself staring at the white tipped tail of a lovely high double mirror.
A couple of hours past and I had seen a couple of the fish move off and start showing in the swim to the left of me. I was still confident that the fish would move back in, hopefully before night fall for one more feed. A couple of social cups of tea later and while thinking about the evening meal, a strange dance began to happen on my bobbin. I wasn't too sure what to make of it and was sure that it was going to be a bream.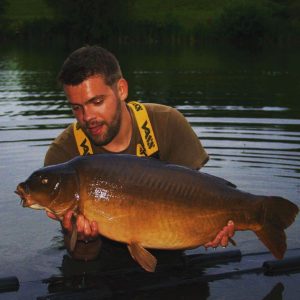 As I lifted the rod I was met with resistance that quickly assured me it was in fact a carp. A hard fight diving in and out of the lilly beds forced me to chuck in the waiders and go in. After what seemed like a life time I managed to lift the net under and have my first proper look. Wow I was graced with a mid twenty pristine leather carp that I'm told by one of the local lads is vary rare to hit the bank. What a result!
An amazing session and a massive boost in confidence for the prototype bait i'm testing at the moment.