15 May 2017
Baitwize tester Nick Parker with a lovely carp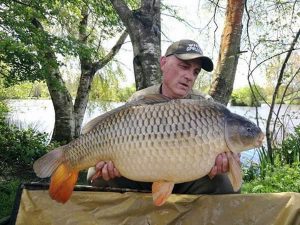 48 hours for one of our bait Testers Nick Parker on the beautiful White Springs Fishery.
This fine warrior was caught on a gravel bar four wraps out, using a single 15mm Baitwize RF1 boilie on a size 4 curve blowback rig with five freebees..
Unfortunately Nick lost 2 carp on his session and was also rewarded with a Bream.