22 May 2017
Solar Tackle team member Wesley Lagaert's latest catch
Solar Tackle team member Wesley Lagaert has landed two 30lb+ mirrors on an overnighter as he continues to haul this spring.
Fishing over an area he's been pre-baiting on a Belgian target water with some new Solar test baits, Wesley presented a snowman hook bait and a scattering of freebies on an overnight session between shifts at work.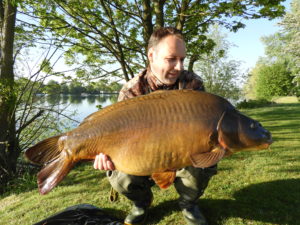 He was rewarded with mirrors of 33lb 14oz and 36lb... and he's landed a few more since then too!!