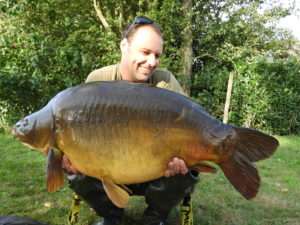 This awesome 44lb mirror has graced Solar Tackle team member Wesley Lagaert's net as he presented an Originals Club Mix bottom bait and Candy Floss pop-up snowman presentation over a bed of Originals Club Mix and Red Herring boilies.
Fishing an overnighter on the Integra syndicate water in Belgium Wesley had pre-baited a clear area among weed the night before his session.
The Originals bait range will be re-released by Solar at the start of September.