18 Apr 2017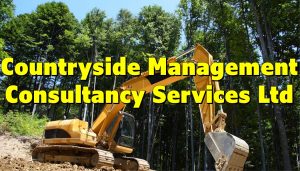 Countryside Management Consultancy Services is expanding!!

Through the industry at present there is a recurring theme that just seems to be threatening the livelihoods of many, whilst costing businesses vast sums of money throughout the country. The devastating picture for many unfenced fisheries is the loss of the biggest most precious species that your anglers are pursuing and these can't be readily replaced.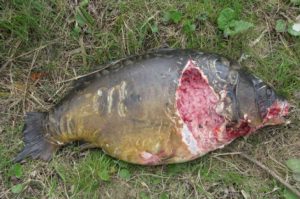 Now with no immediate plans at least for 5 years being confirmed by government sources and the governing body responsible for licensing, the outlook for UK fisheries is looking bleak. The widespread unbridled success of the population of Otters across this country now inhabiting every county and river system means the threat is very current and needs addressing. The horrendous picture I've witnessed this past winter of 40-50lb fish being killed is something I felt needed to be tackled post haste.
After over a year's worth of work and research coupled with great demand from my existing clients who have found no viable immediate alternative to protect there livelihood, CMCS have stepped into the breach and are now offering existing and new customers the option to help elevate the problem caused by this voracious apex predator. We offer a fencing team ready to meet your exacting needs with many years experience in the field and backed by years of fishery management experience.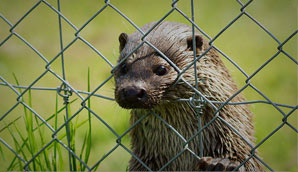 The passion for perfection is something we pride ourselves on and is the CMCS ethos. Please don't hesitate to get into contact to receive a quote on your specific project and no project big or small will be refused, but we advise getting in fast with your enquiries as the diary is building up fast with fisheries all over the UK needing this service.
The Otter is destroying some truly historic fish that have taken many years to establish and affecting fisheries putting back year's worth of hardwork and causing thousands of pounds worth of damage. CMCS is striving to protect against this heartbreaking destruction throughout the UK fast and efficiently.
Please get into contact via email: cmconsultancyservices1@gmail.com or 07972500924 or via our social media facebook, twitter or instagram to arrange a visit…
https://www.facebook.com/profile.php?id=100010552382935