Disruption is the word that springs to mind when I look back over the past season. After a bone dry winter relief (from an angling point of view) came in the form of heavy rain leading up to June 2012, as you would expect this bolstered levels and provided some temporary respite for the struggling Kennet. Only the respite didn't turn out to be temporary, I kept expecting to see the water drop back during the dry spells but there weren't many of those for the rest of the season. As a consequence there was a period of about three months during the summer when the Kennet was in prime condition, wading was still possible and it was a pleasure to fish. From there on it became more difficult, during autumn and winter the rain kept coming and what we have now is a river just within its banks and very susceptible to the lightest of rainfall.
I don't mind this situation, it's much better than if we'd had a dry summer but it has had an impact on the fishing, swim availability has been more limited with some stretches like Brimpton being a muddy torrent most of the time. As regards results well it's been a pleasing year with January 2013 being particularly notable. This is when I found a swim which produced perch after perch and all of them a good size.
Early season activities centred around barbel, the first week off work saw me feeding pints of maggots into what I thought were reliable swims but it wasn't until the last day of my holiday (24th June) that I finally managed to catch one, only 4lb 4oz but enough on light trotting gear;
July and August were fairly quiet for me fishing wise, motorcycling took priority as I prepared my bike for what was to be week long holiday in Cornwall. In the event the weather was terrible so I went in the car and then a family emergency ended the holiday not long after it had started. The time I did spend fishing though was to prove invaluable, in trying to avoid September boat traffic I chanced my arm in a canal swim and stumbled across a shoal of decent perch. Exactly how decent I wasn't to find out until later in the season but for now 2lb 12oz was pretty good;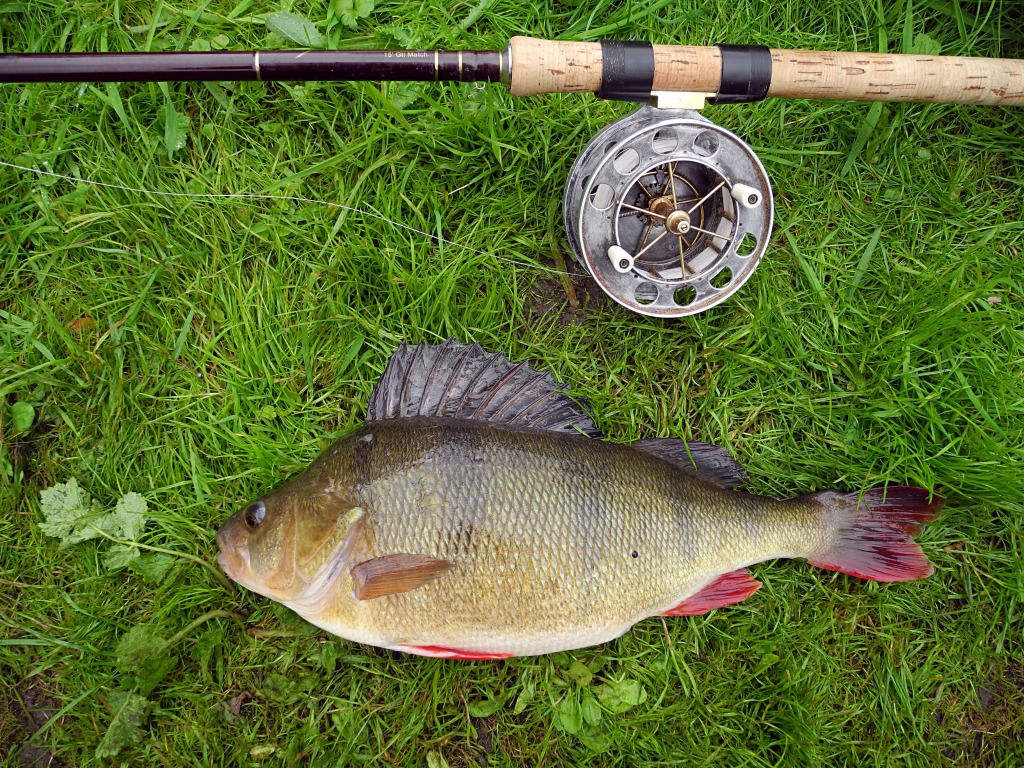 September also accounted for one of the more amusing moments of the season. A pike grabbed a dace that I'd caught and managed to hook itself neatly in the top jaw, probably a PB pike on the float at 6lb 14oz;
October was the last month that my club stretches were fishable without any restriction due to high water levels. After that it was a case of fish the Lambourn, the K&A Canal or search out slack water on the Kennet and there wasn't much of that. Before the Autumn deluge I did have one final fling at Speen Moors (the APFA Kelly Kettle swim) and achieved a venue PB chub at 4lb 10oz;
The onset of winter brought with it the worst fishing conditions I've known. The Kennet was high, coloured and fast in most places and the Thames was quite lierally all over the place. The location of last year's PB chub was four feet under water and although the high levels eventually receded a days rain would see them straight back up again. I never did get down to Goring for winter chubbing which is a real shame. Another disappointment was the lack of access to the Middle Kennet Estate venue but this is perfectly understandable given the conditions the riverkeeper was having to deal with. I did get there twice late in the season and both times caught chub so I'm very grateful for that.
November saw me having a brief encounter with roach on the Lambourn. After initial success with a nice little specimen and eyeballing a shoal which contained much bigger fish I really thought I was onto something. As usual though my impatience got the better of me and after failing to tempt the larger roach I abandoned the mini campaign after a couple of visits;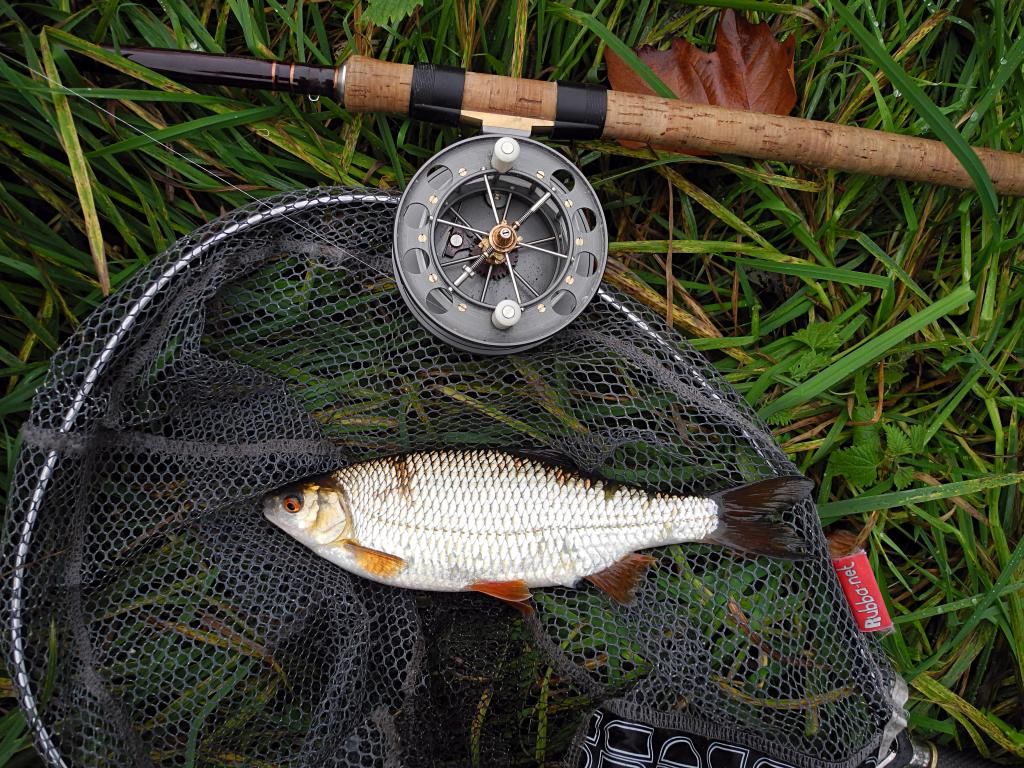 January was without doubt the highlight of my season, remember that perch swim I found on the canal during September? Well it accounted for a PB perch of 3lb 8oz and one of the best sessions I can remember, six fish for just under 18lbs in weight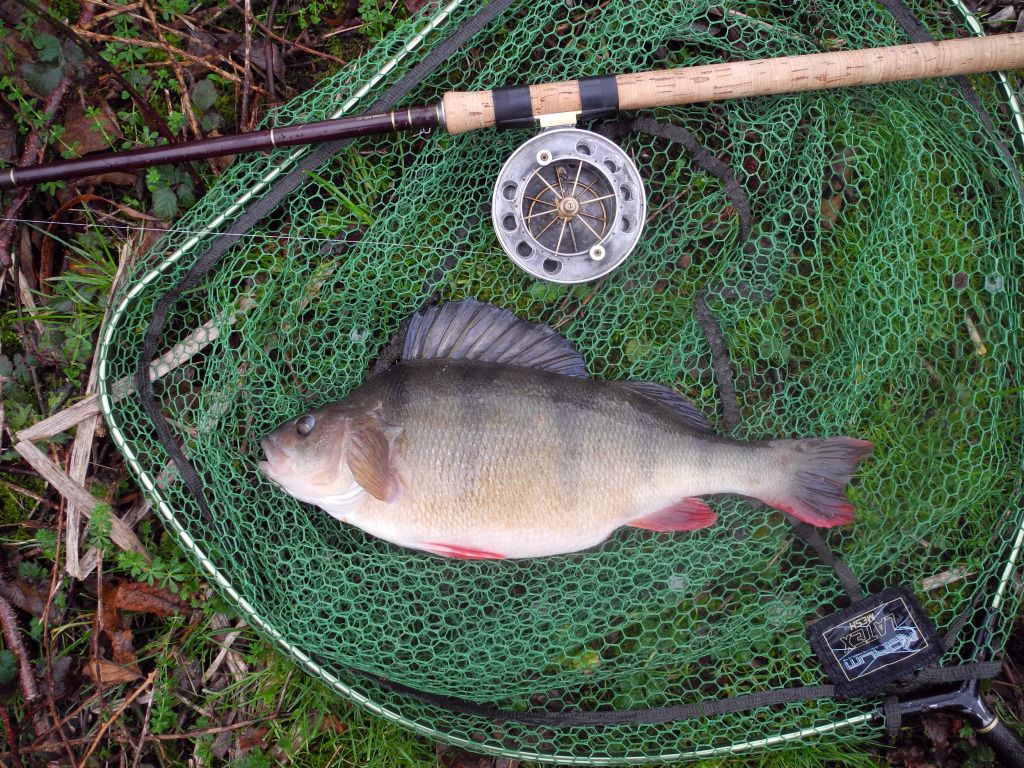 This spot was to retain my focus until the end of the season though it never quite lived up to that session again. In fact it dumped me firmly in my place when it failed to provide a fish on an occasion where I was absolutely certain that I'd do well. It was also responsible for my season going out in a quiet whimper rather than a big bang, my final evening session on the 14th March resulted in a spectacular blank.
So that's my review of the 2012/13 season. All things considered it's been a pretty good year and I'm now looking forward to hot sunny days fishing for carp off the surface and (on the occasions I can manage to get up early enough) misty dawn mornings after tench. Oh and there's Wingham, I fully intend to put my hand up again this year so if I'm fortunate enough to go who knows what that might bring?
2