Finishing unfinished business
---
Kennet & Avon Canal, Tuesday 29th December 2015
Today's session was just to round off Sunday's trip when I didn't make the planned dusk perch assault. With the forecast looking a bit wet for the next couple of days I thought I'd better get on the bank while I could do so dry and relatively warm, a bonus was that the recent strong winds had abated so I was looking forward to a flat calm canal and easy casting. 90 minutes fishing may not seem very long when it involves a 30 mile round trip but I've learnt that at this particular swim you can flog several dead horses by arriving too early (or too late if you're going for a dawn raid). At this time of year there's no need to be there before 3:00pm which is a good thing if you have to navigate the immensely frustrating Thatcham level crossing.
In the short time I was there my float fished lobworms only produced two bites but they were both perch classics. The first was a single dip of the loafer and then a couple of seconds later disappearance, this 2lb 7oz fish was responsible;
I could re-watch the second bite all day long. It was one where the float wobbles, moves sideways a foot and then slides under. The perpetrator was a 2lb 14oz fish which fought just like a chub and had me believing it was a lot bigger than it turned out to be;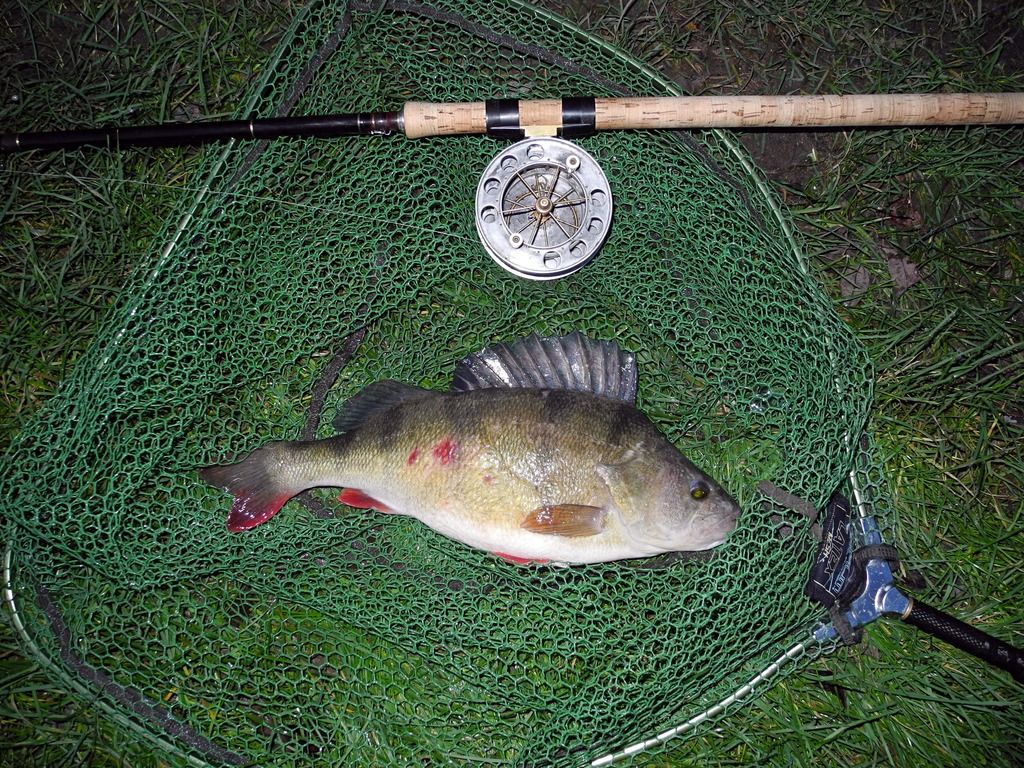 No monsters on this occasion and both fish looked like they'd been through the wars but it was a very satisfying short session.