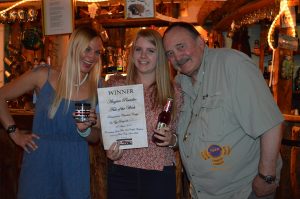 Fishing Holidays and much more! Looking for luxury, fishing and fun for the whole family? You've come to the RIGHT place!
Imagine your perfect holiday … an Anglers Paradise of wonderful lakes, plenty of large and small fish, undisturbed and utterly peaceful fishing in beautiful surroundings, the finest accommodation, friendly and relaxing after fishing activities and paradise for all the family as well.
You have just imagined Anglers Paradise. Fishing Heaven The 30 lakes at Anglers Paradise are of the very highest quality, most of which can be reached via concrete pathways. There are also seven Pagoda style shelters specially designed for Wheel Chair Users to make life that bit easier. Anglers Paradise has 12 Exclusive lakes for Residents Only but we also have a great range of Day Ticket Lakes too!
Carp to over 50lbs and Catfish to over 70lbs plus the chance of catching some of the rarest fresh water species you will find in the Country! Luxury Accommodation 38 Clean, comfortable and luxurious Villas.
All our villas are finished to the highest standard, designed to accommodate 2-9 people. All are luxuriously appointed and are non smoking. Recreation for the whole family Something for everyone … from a great Kids Play Area to a fabulous Games Room and a magnificent heated indoor swimming pool, Sauna, Jaccuzzi…and more!
Plenty to do Anglers Paradise is set in over 250 acres which is abundant with wildlife and the location is ideal for exploring the whole of the westcountry.
We are also only a 25 minute drive away from some of the most beautiful beaches in the Country.. So, if you are an Angler, A Family, A Couple, Anglers Paradise is not JUST for Anglers but a Devon Paradise for ALL to enjoy!
come and find out more at www.anglers-paradise.co.uk or www.facebook.com/AnglersParadiseDevon