Kennet & Avon Canal, Thatcham, Wednesday 6th March 2013
A short bonus trip courtesy of my boss and the need to use up annual leave before the end of March.
I'm still trying to work out this stretch of the canal. Early January I had a couple of great back to back sessions which produced six perch at an average weight of just under 3lbs. That success was followed by a blank and then a couple of weeks later Chris Plumb caught a monstrous 'four' with a 2-15 cameo from me, our only perch of that late session. Last time out though I blanked again.
The evening feeding pattern is a bit random, some fish have come just before proper dark at a time when you wouldn't think that perch would feed. Others have come early dusk and just when you think you've got a great session ahead they stop, you get a half hour slot and that's it. Dawn feeding seems to last a bit longer so it's with much anticipation that I'm planning a trip for Saturday. It'll be foggy, mild, still and dark when I arrive but setting the alarm clock for 5:00am during March is a small price to pay for what I think may be my last opportunity this season. It's due to get very cold from Sunday onwards.
Today's afternoon session fitted the pattern perfectly, no bites at all until 6:30pm by which time I'd almost given up but this 2lb 7oz perch took pity on me and snaffled the lobworm;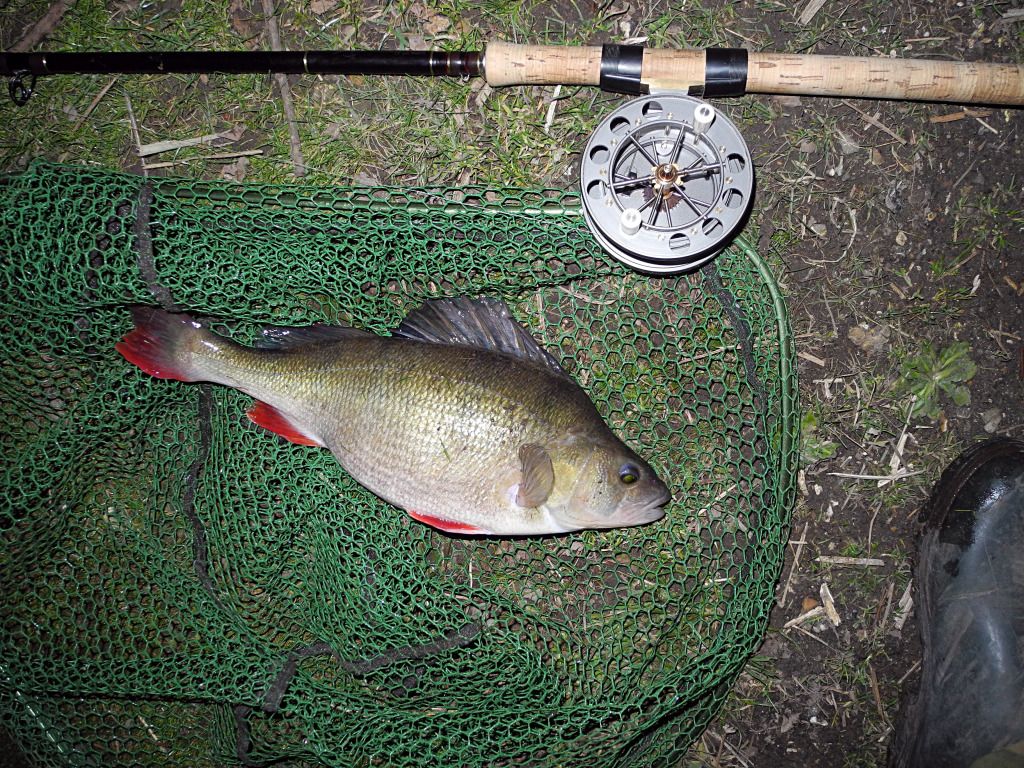 Another beautiful fish and still no sign of any signals!
The weather forecast has affected my tentative plans for the final week, a continued mild spell would've left all options open but as it is I think Thames chub will be getting more attention than I'd originally thought…...provided the river doesn't fill up that is. I'm booked into Barton Court for next Tuesday and that's always a nice place to be so wherever I am it's going to be a really enjoyable last few days.