Couldn't have blanked at a nicer place
---
River Kennet, Aldermaston Mill, Tuesday 8th March 2016
The clue's in the title, a blank of biblical proportions with not a single bite coming to the four anglers on the river. The background to this trip was curiosity, I'd read about Aldermaston Mill on the web and seen a few YouTube videos but most of the information I had was quite old. I knew the venue used to be very good for barbel & chub with queues at the gates before opening time being the norm (as was the mad dash to grab a prime lawn swim once the gates were opened) but I'd never fished it so I thought I go and see for myself.
Last Saturday I walked the fishery so as not to waste too much time come fishing day. It is a really lovely place and I can just imagine balmy summer evenings pitched up on the impressive lawn. But this wasn't a summer evening, it was a colder than average day in March and although temperatures were creeping up they were nowhere near where they should be.
The main features are the three weirpools, one central large one and two smaller. I made my way to the top pool to begin with, it looked very promising and although another angler had the same idea there was enough room provided we fished opposite banks. Throughout out the day this section was fished by all of us and nobody had as much as a bite, quite hard to believe when you see it;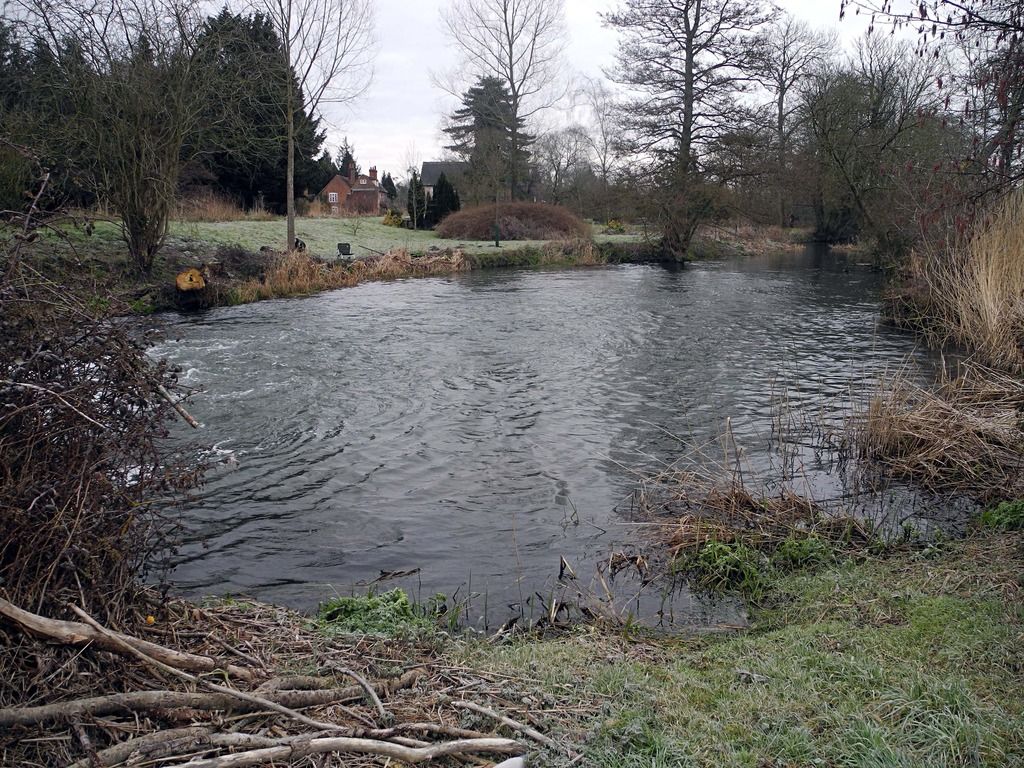 Bread, lobs, maggots, float rod and a quiver rod were all used in various combinations for the two hours that I persevered at this first swim. The realisation that it was going to be a tough day brought lunch forward, I set up on one of the convenient benches and determined that the best plan was going to be to try to find the fish rather than stay in one spot and wait for them;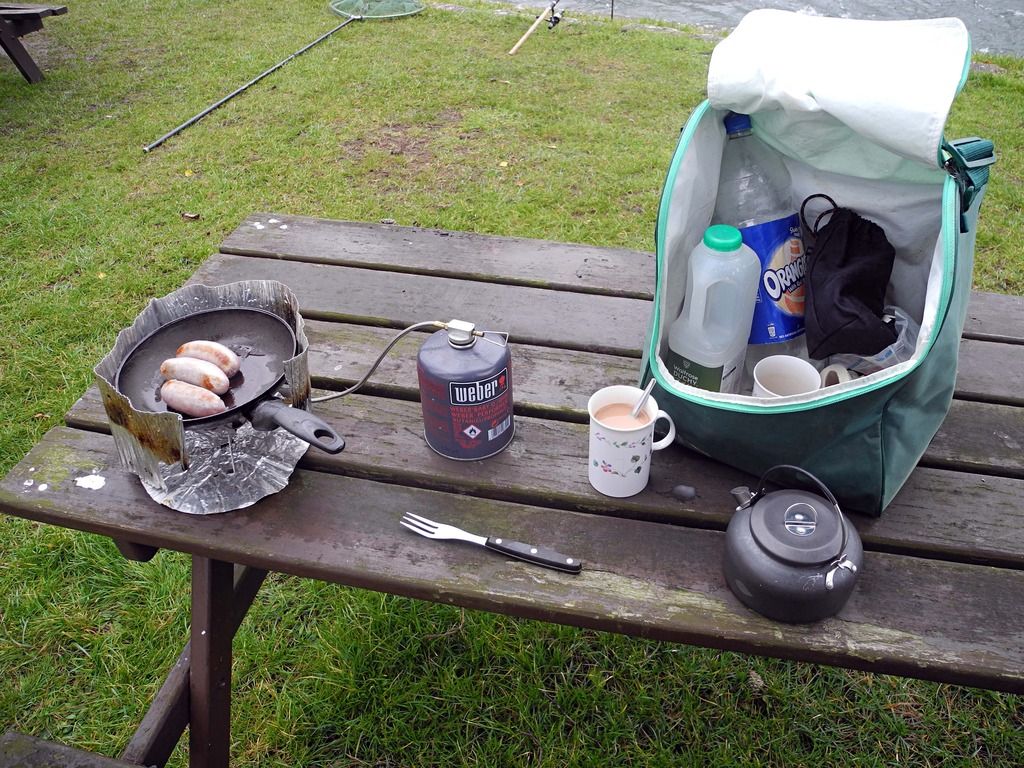 So that's what I did, by the end of the day I'd fished most swims within the mill complex and the 100 yards or so of the Kennet at the top end. Thankfully the three other anglers were also on their first visit so we rotated around…blanking. Only during the afternoon when it became clear that we'd be lucky to catch anything did the others pitch up in one swim and plan for the dusk session, I hope they did better. I didn't last that long, it started raining at about 5:00pm and by that time I'd been fishing for nine hours without a bend in the rod, I'd had enough.
I enjoyed my day and would go again. It is quite a compact venue and I can see that low summer water levels would reduce the number of 'good' swims to a handful, probably on the lawn and main weirpool. The fact that you can't book means that turning up on the day is a lottery and for that reason I'd make sure I had a backup venue in mind just in case. Some pics.
The lawn swims;
Main weirpool;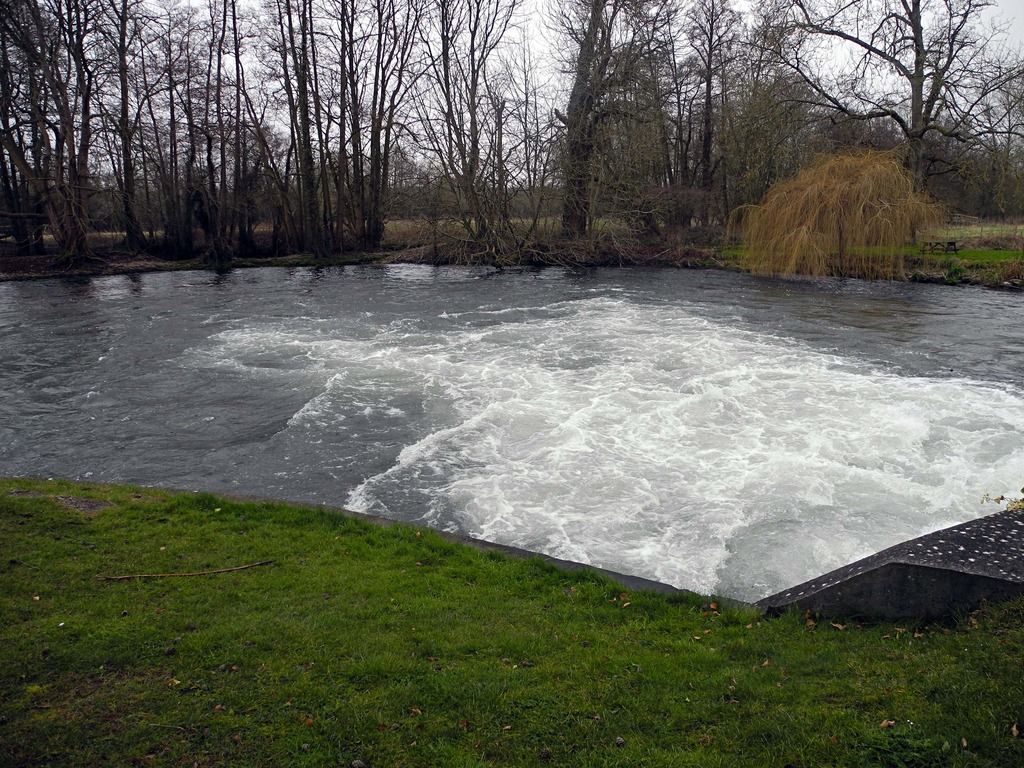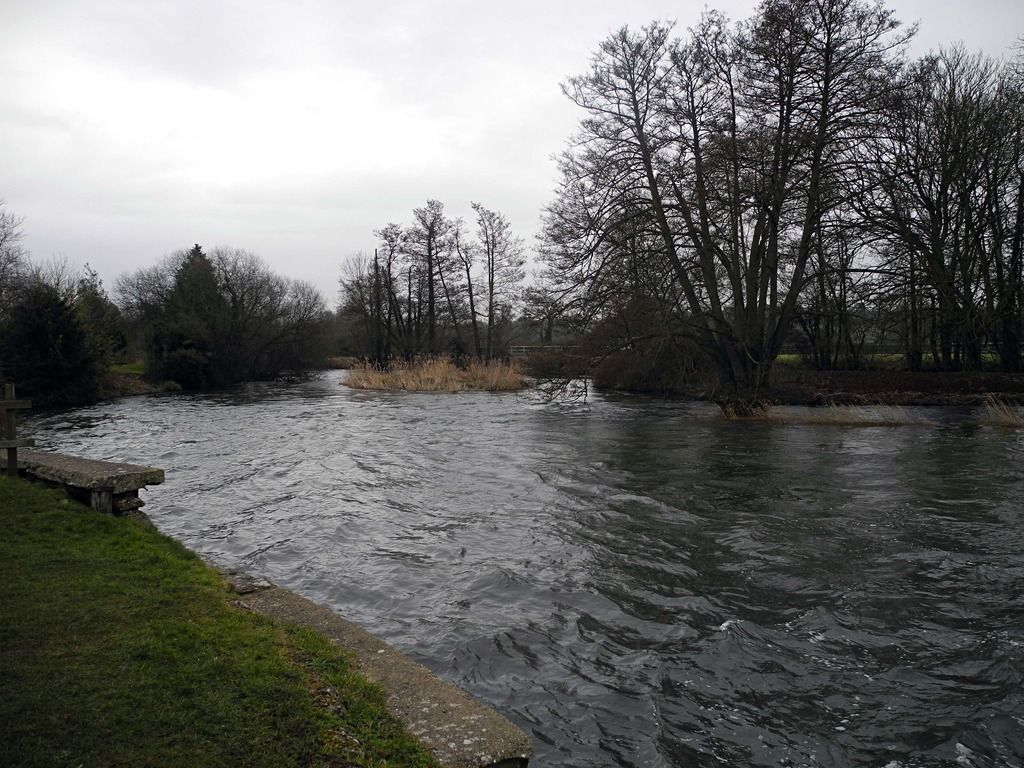 Small mill pool (no fish here either);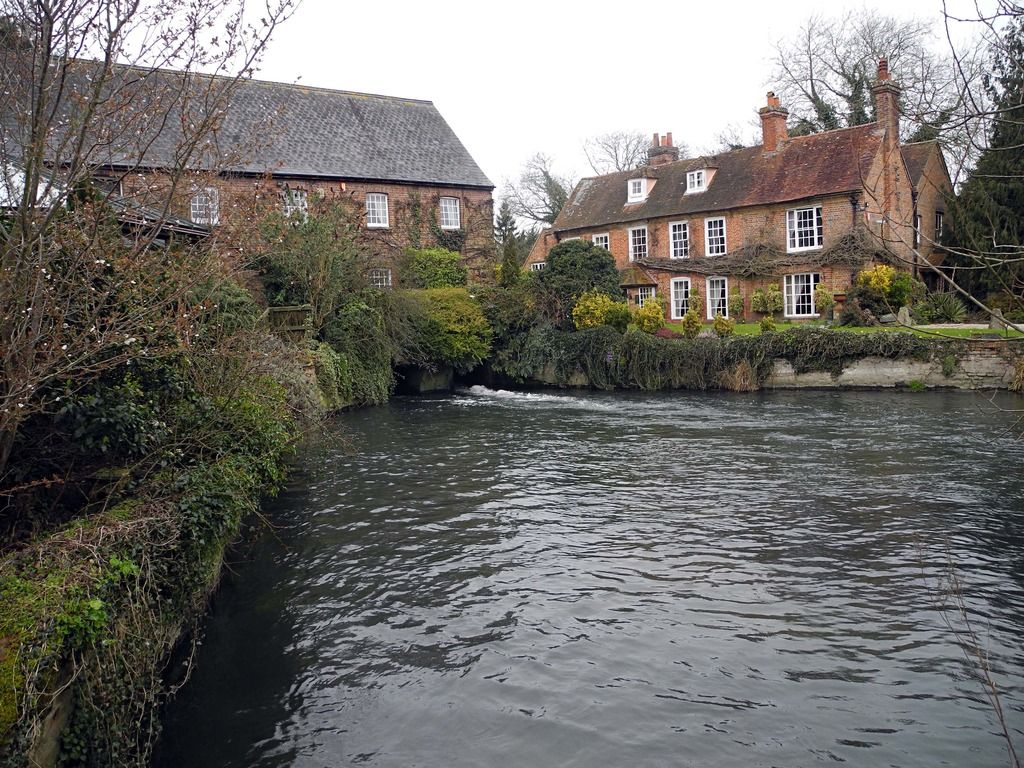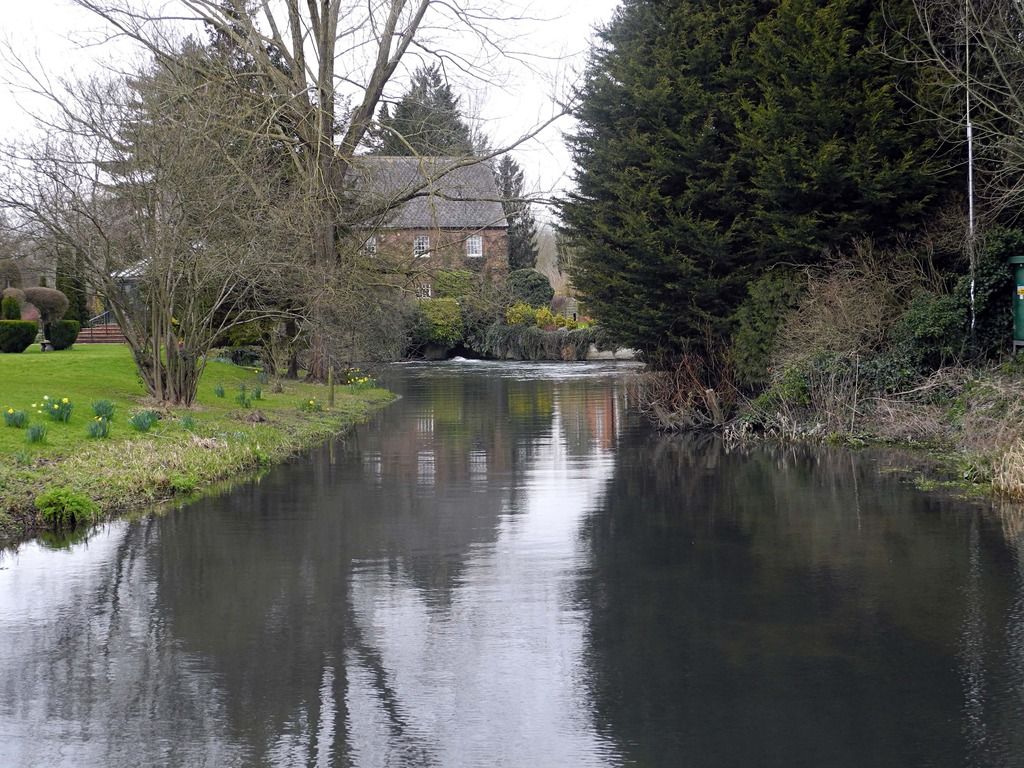 The old mill, it used to be four storeys high;