I'd been promising to take Jonathan out for a while now so, we made our plans and I collected him and his gear and off we went to Wayford Bridge for his first ever Kayak Fishing trip.
We arrived about 10 and we both immediately noticed my pesky Scupper had mated with the Laguna (again) and the Laguna was in the final stages of labour.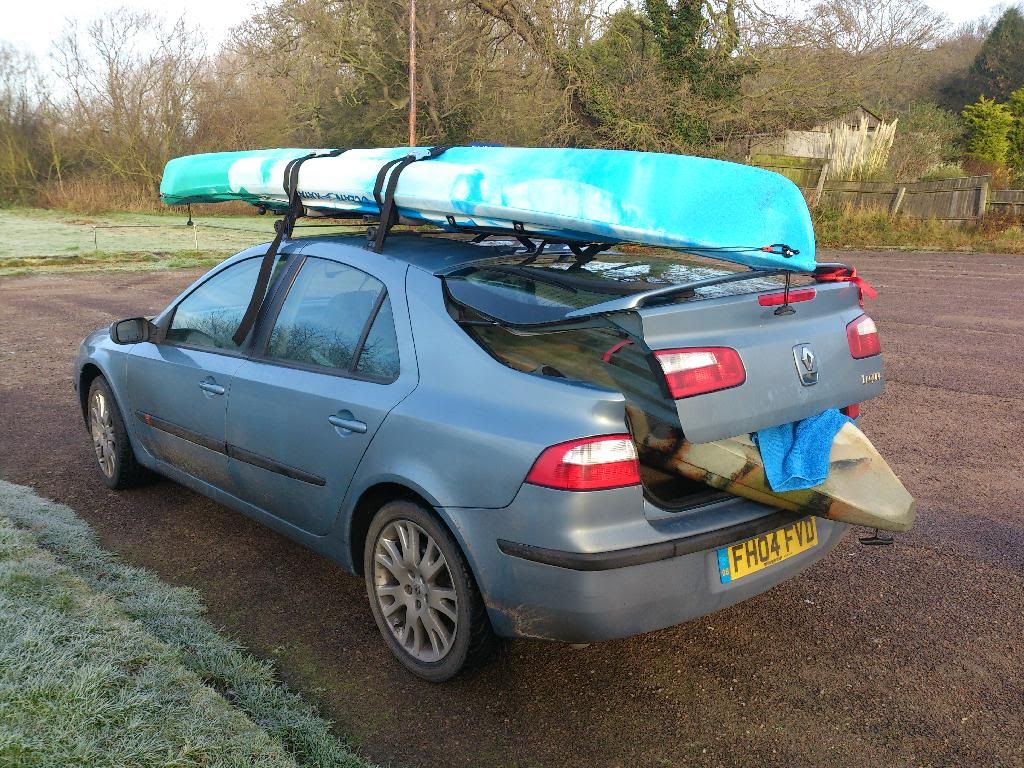 Proud father and son shot! This is it's Juvenile colours, they will wear off to a brighter colouration once they become fully fledged predators...  P-)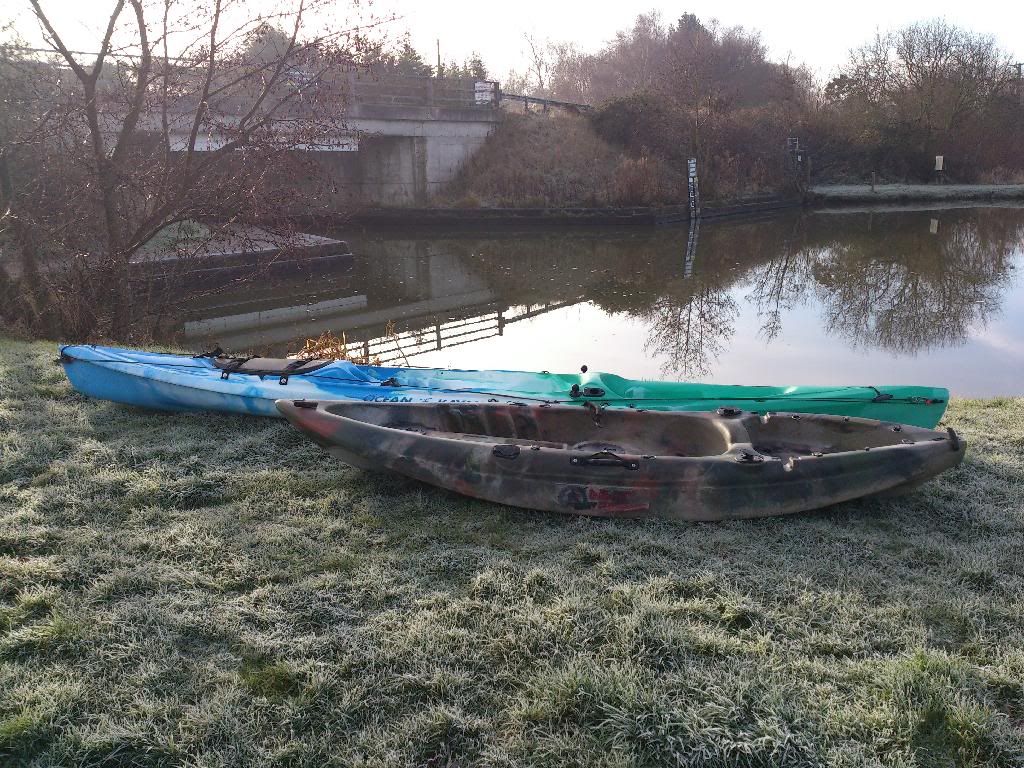 Anyway... We got ourselves ready and headed upstream aloong the North Walsham and Dilham Canal. I have to admit, I was pleasantly suprised by Jonathan's Cruz. It seemed to paddle well, was very stable and I know it was damn light 'cause I carried it like a briefcase to the waters edge! (rofl)

Very Pikey, eh?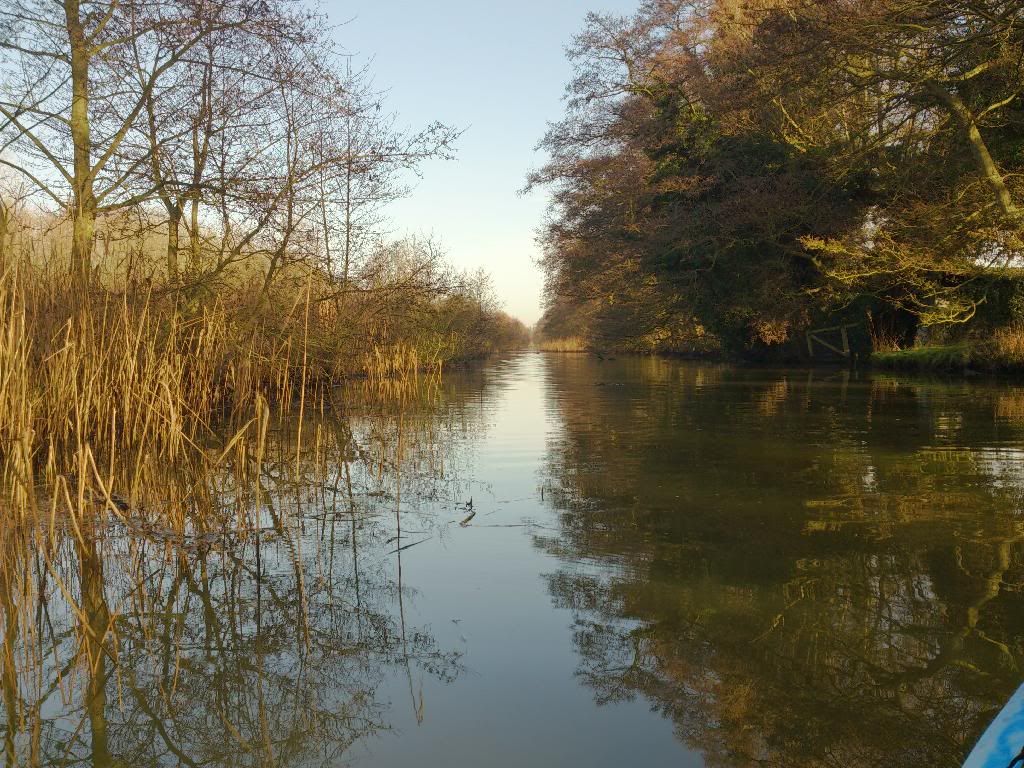 We mainly paddled up here, very occasionally stopping for a few halfhearted casts as it was too shallow to troll, really. The water was a milky green colour but we continued until we went under the bridge, well past a runoff drain that I had suspected it came from, to see if it cleared any. Unfortunately, it didn't, but it was good exercise and fantastic scenery.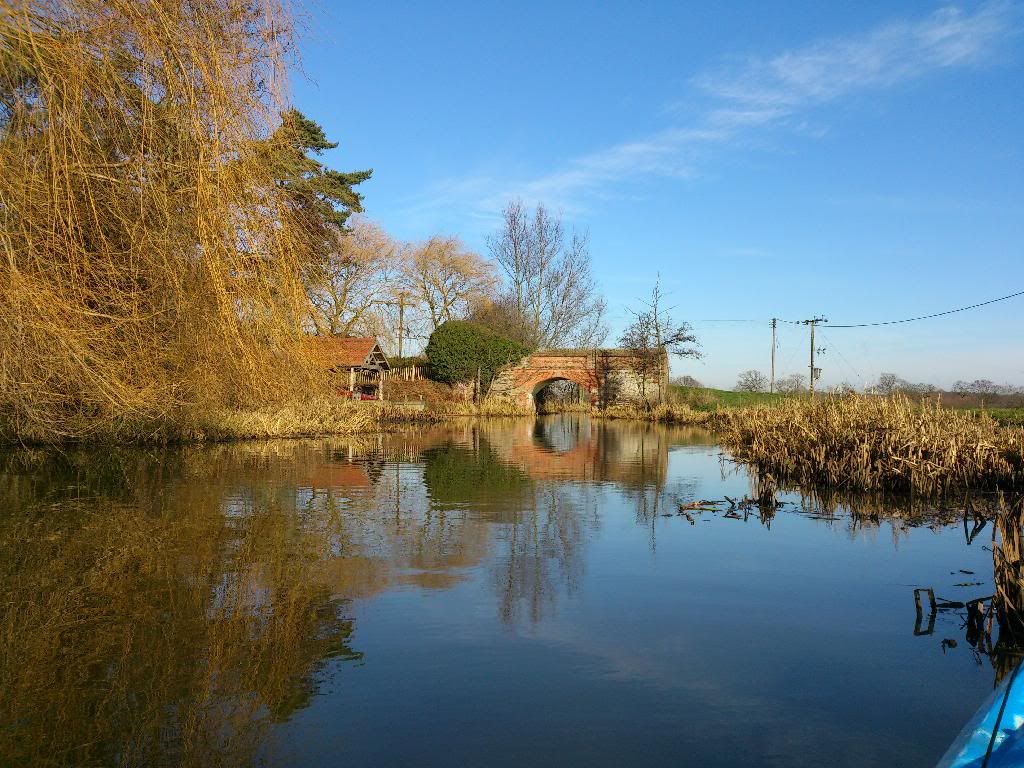 We really pushed it going back and we aimed straight for the boatyards. Bloody typical. Upstream and where we launched was yukky water, 50yards downstream... Gin Frigging Clear! It WAS a nice paddle though.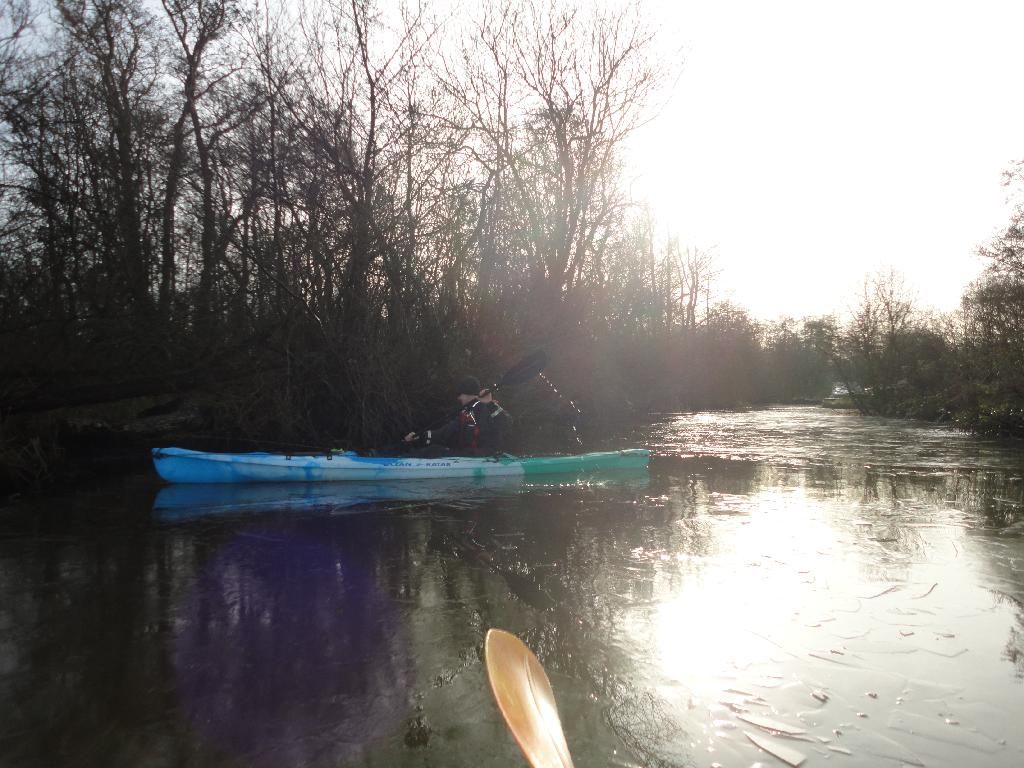 Shortly after, I had my first Pike of the year. Not a beast by any means, but more than welcome on my Light FS set-up and 4L Kopyto.

Then, much to Jonathans chagrin (he's an ex-fenland match angler and a teensy bit competitive!
), I had another 2, that I shook off by the kayak. I touched the trace, so they count!


Then... Result! Jonathan got his reward with his first ever 'yakfish and I think his first ever lured Pike! Best fish of the day imo.

I followed up with our last and biggest fish of the day, but not by much, mind!

Then the day took a major spiral downwards as we realised we would have to make use of the pub next to where we launched as it would be rude not to. I forced down a refreshing pint of Wherry and Jonathan reluctantly supped a Guinness. The sacrifices we make, eh?