River Kennet, Newbury, Saturday 26th January 2013.
It was nice to get out after a week of me working from home and a boiler working overtime to keep me warm. The said heating device caused a mild panic attack when it failed to do its job one morning. Only after I'd phoned British Gas and several other unavailable heating specialists did I discover that there'd been a power cut overnight and I simply needed to re-set the heating timer. Ever felt stupid?
The venue was a short club stretch of the Kennet and the target species was whatever came along. The last time I fished this stretch there was only one viable swim and it was the same today, what was different though was that Chris Plumb was already fishing it. Fortunately he's an early bird and I'm not so when we do bump into each other he's usually packing up as I'm setting up. That was the case today but I was still careful to make no noise as I approached his swim and then scared the living daylights out of him as I bade him good morning (sorry Chris);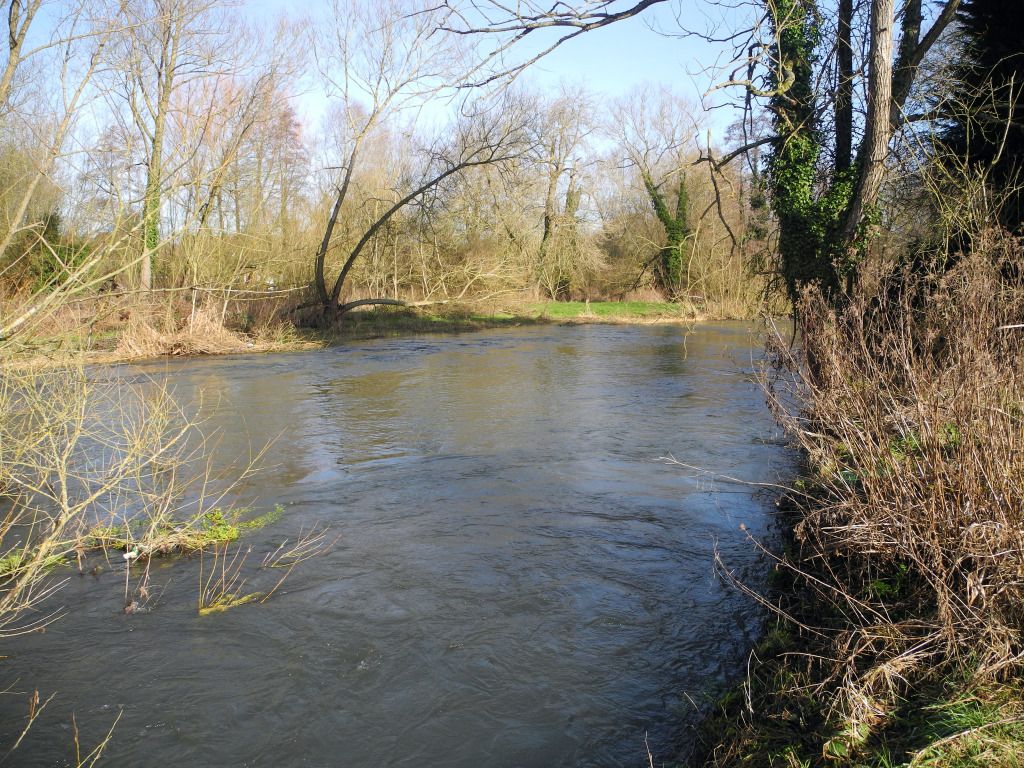 No great fish achievements but loads of fun, this particular swim is really good when the river's this full and plenty of small dace, roach and trout were swung to hand. The landing net would've got a dunking had a decent grayling not shed the hook but the reprieve was short, this small chub meant the net went in;
For the afternoon I headed to the canal in search of perch and Paul G's scales which he'd left there after packing up following a dusk session a few days ago. No sign of the scales I'm afraid and no sign of any perch. It felt colder than the car temp gauge suggested and a brisk westerly was rippling the surface so it was more in hope than anticipation but I was there so it was worth a try. I did catch a predator, a small jack pike of a couple of pounds. It was just as dusk was falling so I got all excited thinking the perch had come out to play but there was something different about the struggle, much more wriggly than normal. I thought it might even be a trout at one point and although I got the species wrong my thoughts that it wasn't a perch were confirmed as the offending pike surfaced.
Another enjoyable short session.