14 Jun 2019
Angling Trust's enforcement team welcomes two new faces
The Angling Trust's Fisheries Enforcement Support Service has welcomed two new members of staff to its team.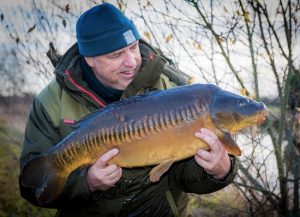 Mark Gregory has been appointed as the FESS's Enforcement Communications Manager working closely with Dilip Sarkar MBE, National Enforcement Manager, to help promote the team's partnership work with the Environment Agency, police and other bodies.
Mark said: "Having enjoyed a varied career within the police over the past 30 years both within uniform and CID and also being heavily involved in angling and fishery management, I find myself looking forward to combining experience gleaned from both roles within my new position as enforcement communications manager for the Angling Trust."
Dilip Sarkar added: "'As both an experienced police officer who has long supported us in the North East and as a lifelong big fish angler, we are delighted to welcome Mark to our team. We will be working closely together on creating and implementing a robust and consistent enforcement message in partnership with the Environment Agency and police, and we all look forward very much to working with Mark and moving things even further forward."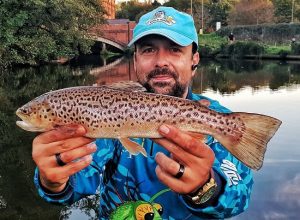 Meanwhile, Bogdan 'George' Pascaru has joined the FESS as the Building Bridges' Romanian Officer. Bogdan has been closely involved with fishing in the UK for the past 12 years and joined the Angling Trust's Voluntary Bailiff Service in July 2016, becoming Area Co-ordinator for Kent and South London a year later.
Bogdan said: "Joining the VBS was a way to give something back to the angling community and I'm very much looking forward to my new role with Building Bridges. It is not all about catching people doing wrong, for me the reward comes from educating and helping people do things right, not just fishing legally but also looking after our waters and wildlife."
Janusz Kansik, Building Bridges Project Manager, added: "Bogdan is a great motivator and has gained valuable experience with the VBS. I'm very pleased to welcome him to the Building Bridges team."
In other changes, Szymon Skoczen has switched from Nenescape Project Officer to joining Building Bridges team as Project Officer. A replacement for the Nenescape Project Officer role will be announced soon.