One of Europe's most prolific big carp anglers is back at Solar Tackle as Arjen Uitbeijerse rejoins the Solar team.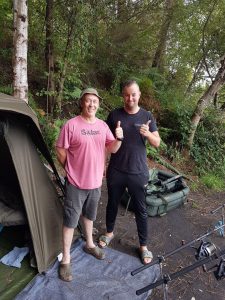 Well-known for targeting, and catching, some of Europe's biggest carp, Arjen has one of the most impressive catch records of any carp angler. With a PB of 91lb, the famous Scar Fish from Les Graviers, and with 9 carp over 77lb to his name including The Brown Fish, Perfect Common, Scarface, Ten Scale, The Pig, Big Common, Red Belly, Long common to name a few, and as editor and owner of Spiegel Magazine Arjen is truly a big-carp specialist.
Having spent 3 years as part of the Solar Team previously, Arjen is returning after a short time away. Having seen the projects in the pipeline at Solar Tackle and with the imminent re-launch of The Originals bait range, it's no coincidence that Arjen's timing is perfect and, along with the other team members, Arjen will form a key part of the Solar family as the UK brand pushes forward like never before.
Having officially joined the Solar Team Arjen is currently 3 days in to a session at Feuilette in France using the soon-to-be-released Originals boilies. His current tally is 20 carp, with some being over 50lb. In fact he's landed 9 to nearly 60lb in just 6 hours!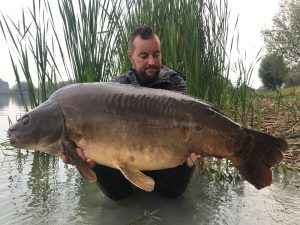 Commenting on the sponsorship Arjen said; "I'm thrilled to be back on board with Solar, and particularly to be using the Solar baits again. Behind the scenes the plans for the future are huge, both short term and long term, and it'll be great to part of this given my past ties with the Solar brand and my long-standing friendship with Solar Tackle founder Martin Locke.
"I've got some tough lakes in my sights for the coming months, most of which are new venues for me, so I can't wait to get out there and really put the new baits to best effect."
Watch this space, and Solar Tackle's online platforms for plenty of impressive catch reports, videos and more from Arjen.