12 Jun 2019
Bait-Tech Launch New Waterproof Clothing Range!
News Release From Bait-Tech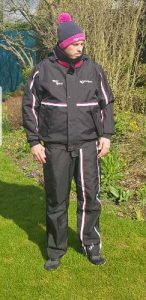 Bait-Tech are delighted to announce a new range of high quality waterproof clothing is now available to order! We've teamed up with clothing manufacturer Reel Elite Apparel to offer Bait-Tech fans the opportunity to obtain waterproof clothing of the highest quality with Bait-Tech branding professionally embroidered to our own design spec and company colours.  The range includes: Match Jacket, Windstopper Fleece, Overtrousers, 3/4 Jackets, Bib & Brace and Kagools.
All clothing is from the long established Leon Grant brand which has stood the test of time and is among the very best on the market when it comes to waterproof durability. Add to this a bespoke measuring service and fitting which means you can be sure that your clothing will fit perfectly.
For more information on the range, pricing and how to order check out the Reel Elite website where a dedicated page for the Bait-Tech clothing has been set up.
www.reelelite.co.uk