News Release From Bait-Tech
Bait-Tech has added Parkdean Masters winner Jamie Wilde to our team of top match anglers.
35-year-old Jamie Wilde is a bricklayer from South Yorkshire who has been on the scene since his youth days with the Barnsley Juniors.
Jamie started fishing with his dad at the age of 5 and credits his father on teaching him all he knows "as that's what amazing dads do" says Jamie.
His list:
3 x Maver Match This finalist
4 x Parkdean Masters finalist
2 x Golden Reel finalist
…..and of course he became £25,000 richer when he won the Parkdean Masters in 2014.
Jamie has clocked his biggest match weight at 387lb.
On joining the Bait-Tech team, Jamie says 'With all the COVID disruptions we've had, it's been a difficult year for everyone and match fishing has been up and down. Signing up with Bait-Tech is a real boost and I am very much looking forward to the future with the team. A winning team!"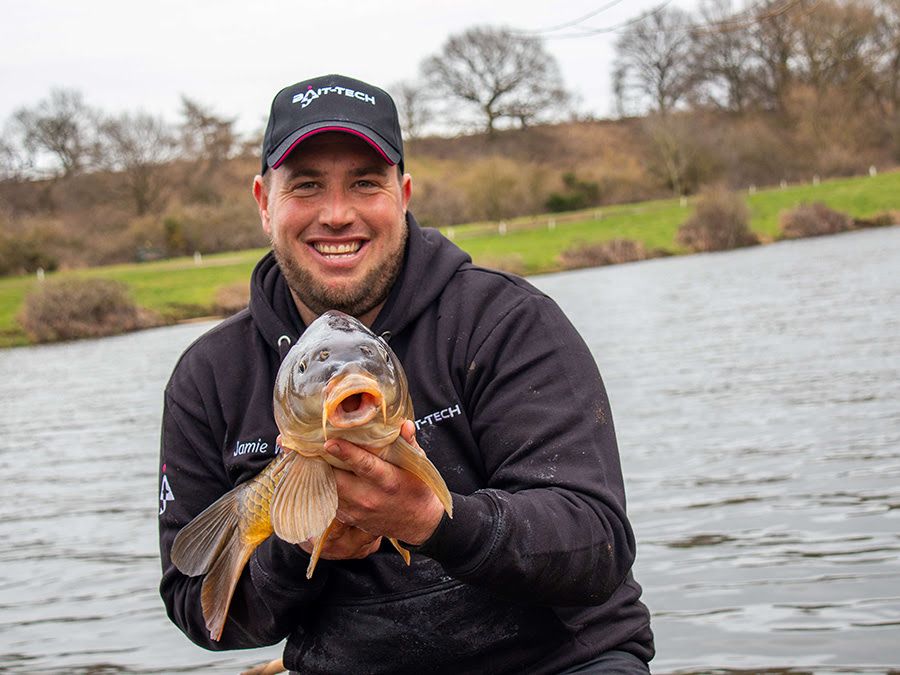 Bait-Tech's Hayley Clapperton comments: "We can boast a stunning group of anglers who wear the Bait-Tech logo and we are delighted to announce the addition of Jamie. He doesn't need much of an introduction as he's been on the scene for enough years to be a very experienced and talented angler.
"We are looking forward to 2021 with the imminent launch of our new products alongside a re-vamped marketing campaign – this will be a very good year for us"