The eighth RiverFest final took place over the weekend of October 3rd and 4th when 72 of the countries top river anglers went into battle on the River Trent at Burton Joyce.
Heavy rain on the first day didn't stop the fish from feeding and top spot went to Paul Cannon who landed 44-6-0 of bream using open-end feeder tactics on peg 37 at the top of the Nelson Field.
Close weights followed with Trent legend Wayne Swinscoe taking second place on the day with 28-9-0 of roach and dace from peg 18, just below the outfall on the Road Stretch.
Third place went to Cameron Hughes who took 26-6-0 of roach from peg 16 at the bottom end of the Ferry Field.
In total, the first day saw 29 double figure weights recorded, despite the weather!
Day Two saw the river rising slowly but the colour was surprisingly good and, just like the first day, good weights followed.
On the downstream end peg 72 on The Rack section, Clive Fletcher used pole, whip and stick float tactics and ran out winner with 26-7-0 of roach and dace.
A few swims up from Clive, at peg 68, Tom Noton landed 20-9-0 of roach and dace on pole and stick float rigs for second place.
Third place on the second day went to England International Sean Ashby with 18-11-0 of roach and dace from peg 8 in the Ferry Field.
Paul Cannon managed to hang on to his top spot with a hard earned 11-1-0 of bream and skimmers from peg 33 and this gave him a 55-7-0 total, the coveted trophy and a cheque for £14,000!
Runner up spot and £7,000 went to the second day winner Clive Fletcher who had landed 15-11-0 on the previous day and ended on 42-2-0.
Third place and a cheque for £5,000 went to Darren Frost who also had two very consistent days recording 24-9-0 and 15-11-0.
Competition creator Dave Harrell said: "I was absolutely delighted with how the weekend went. We saw all sorts of methods used and a big variety of species caught from all along the match length.
"My personal thanks go to the Ashfield Angling Club for the use of their waters and I sincerely hope that we can develop the competition together on the same stretch over the next few years."
"I have already started work on RiverFest 2021 and we'll be announcing the dates and venues, together with ticket sales information early in the new year."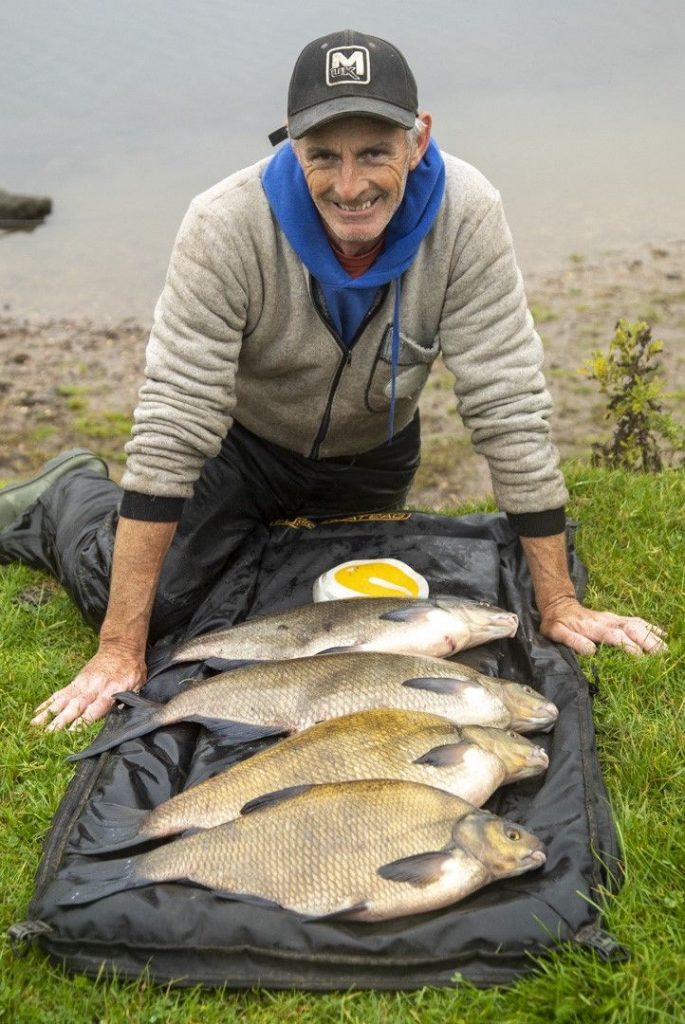 RESULTS
DAY ONE
1st Paul Cannon 44-6-0 (Peg 37)
2nd Wayne Swinscoe 28-9-0 (Peg 18)
3rd Cameron Hughes 26-6-0 (Peg 16)
4th Hadrian Whittle 24-10-0 (Peg 72)
5th Darren Frost 24-9-0 (Peg 19)
6th Charlie Gooch 23-13-0 (Peg 68)
7th Steve Harwood 19-13-0 (Peg 59)
8th Tom Noton 19-3-0 (Peg 7)
9th Glen Lawrence 17-0-0 (Peg 69)
10th Sean Ashby 16-9-0 (Peg 53)
DAY TWO
1st Clive Fletcher 26-7-0 (Peg 72)
2nd Tom Noton 20-9-0 (Peg 68)
3rd Sean Ashby 18-11-0 (peg 8)
4th Simon Willsmore 18-7-0 (peg 27)
4th Tony Marshall 18-7-0 (peg 71)
6th Alex Clements 18-6-0 (peg 3)
7th Toby Bunting 17-0-0 (peg 42)
8th Steve Harwood 16-3-0 (peg 36)
9th Lee Edwards 16-1-0 (peg 24)
10th Steve Rowen 15-15-0 (peg 69)
OVERALL
1st Paul Cannon 55-7-0 (£14,000)
2nd Clive Fletcher 42-2-0 (£7,000)
3rd Darren Frost 40-4-0 (£5,000)
4th Tom Noton 39-12-0 (£3,000)
5th Wayne Swinscoe 38-15-0 (£2,000)
6th Steve Harwood 36-0-0 (£1,900)
7th Sean Ashby 35-4-0 (£1,800)
8th Simon Willsmore 34-10-0 (£1,700)
9th Cameron Hughes 34-0-0 (£1,600)
10th Charlie Gooch 31-14-0 (£1,500)
SENSAS CLASSIC MATCH BREAM AND SKIMMERS NATURAL GROUNDBAIT CARP FISHING BAIT 1KG
5 new from £6.49
as of 17th January 2021 11:07 am
Features
Attractive sweet flavour.
Enticing active particles.
Easy to mix texture.
1kg bag.
Top Tactics for Big Bream
3 new from £7.50
1 used from £10.61
Free shipping
as of 17th January 2021 11:07 am
Features
| | |
| --- | --- |
| Part Number | colour illustrations |
| Is Adult Product | |
| Release Date | 2014-12-11T00:00:01Z |
| Edition | 1 |
| Language | English |
| Number Of Pages | 42 |
| Publication Date | 2014-12-11T00:00:01Z |