09 Aug 2019
Carp fishing reduces PTSD in military veterans
News Release From iCARP and Angling Trust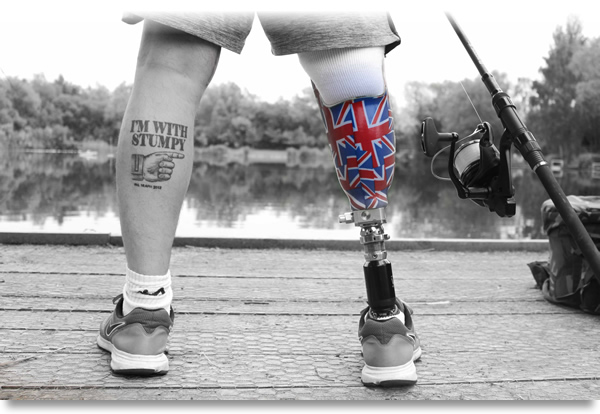 We all know fishing is relaxing but here's how it can reduce PTSD in military veterans...
When Angling Trust Head of Participation Clive Copeland heard about the work that iCARP does to reduce mental health issues in military veterans, he immediately saw a connection with several Government outcomes his sport is funded to deliver...
iCARP, the appropriate shortening of 'Investigating Countryside and Angling Research Projects', was founded in 2018 by Dr Mark Wheeler and Dr Nicholas Cooper to continue his research on how being active outdoors can lessen PTSD, depression, anxiety, stress and re-adjustment to work and society after armed service. iCARP's studies involve taking groups of military veterans who are struggling with mental health issues away for fishing trips. They are supplied with all the tackle and bait they need as well as having the support of qualified angling coaches and mental health professionals in attendance. Over 100 men, women and their children have been through the experience. Testimonies about iCARP from family members include "it saved them from taking their own life" and "without you he would have taken his life".
Now, the Angling Trust, the sport's governing body in England, has stepped in to contribute backing for iCARP with financial support that might make weekly fishing trips for veterans a reality.
Clive Copeland said: "Defra's 25 year Plan for the Environment, the Sport England Strategy for Sport and the just-launched National Angling Strategy all reference the contribution that sport and the outdoors make in improving the mental health and wellbeing of individuals, and our sport of angling makes a huge contribution to this outcome."
Dr Wheeler's former six years of studies with military veterans had incorporated horse riding, falconry and archery, but it was angling that stood out as having the best results when dealing with the broken military bonds, mental health stigma, isolation and reluctance to discuss trauma that his patients reported.
Clive added: "The Angling Trust hopes to ensure angling can make a real difference to the lives of trauma survivors by helping fund research into this vitally important area and providing support to Dr Wheeler and his team to deliver the iCARP programme." The Angling Trust's contribution will be mostly used to upskill iCARP's growing workforce of willing volunteers, specifically by training angling sports coaches. This will enable iCARP to reach its goal of running weekly fishing trips that could mean over 250 participants experiencing the intervention annually.
Dr Wheeler commented on the support from this new key partner: "iCARP are really proud to have the backing of such a prestigious organisation as the Angling Trust. The finance to help further studies, and to train our volunteers and make them fully qualified licenced angling coaches is invaluable. The Angling Trust's belief and shared vision of what the wonderful sport of angling offers to people's wellbeing, demonstrates its passion for this much-loved pastime. Our collaboration will help enable change for the people we work with – the survivors of trauma – so that iCARP can continue to make a difference."

A beautiful shot from a week-long iCARP study in France, 2018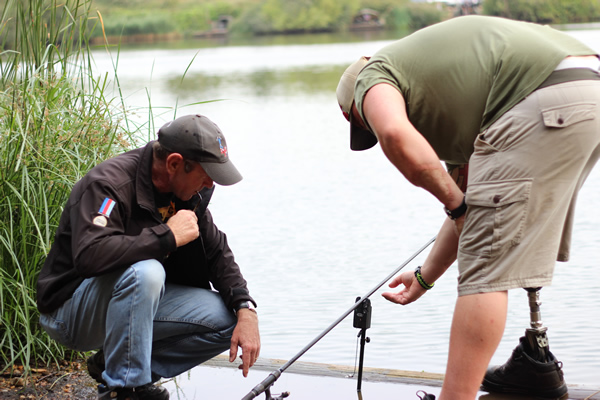 Not all wounds are visible, the interventions iCARP provide, help alleviate mental health distress for the participants
The restoration of broken military bonds is an important component of the project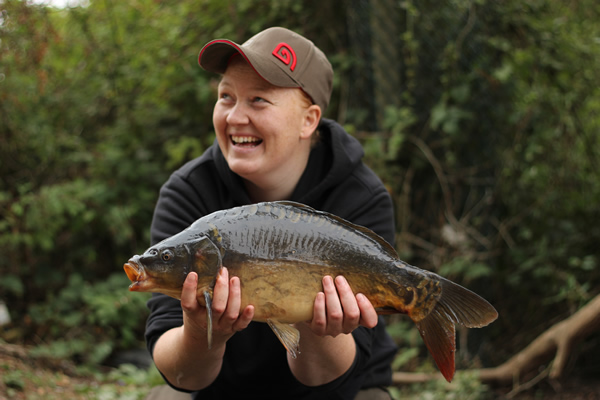 While the size of the fish does not matter, the size of the achievement does!