Dave Wood Joins Solar Tackle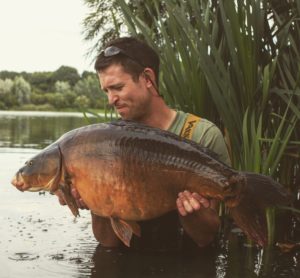 Solar Tackle is pleased to announce the signing of Dave Wood to the Solar Tackle team. The 29 year old fishery manager from Surry already has a well-earned reputation for successfully targeting big carp, and is particularly good at succeeding on tricky venues with short sessions.
Commenting on joining the Solar Tackle team Dave said: "I've got a long association with Solar Tackle and Founder Martin Locke ever since working for Martin for brief spell after I left Sparsholt College.
"I'm thrilled to be part of the close-nit Solar team and having seen the new projects that are coming from the Solar camp, not least the Originals baits, I'm excited to be part of it."