18 Aug 2017
New signing for Bait-Tech

Bait-Tech Signs Mark Wozencroft
We are delighted to have made a further signing to our growing team of Carp Consultants in the shape of Top Welsh Carp angler Mark Wozencroft.
The Bait-Tech Carp brand is growing rapidly and with the introduction of the Triple-N Boilie to the range in 2017 the success of this has certainly turned heads with many anglers converting from baits they have been using for many years to the triple nut blend based bait which is effective in all seasons of the year is currently responsible for numerous captures of 40 lb+ carp from some of the UK's toughest big fish venues!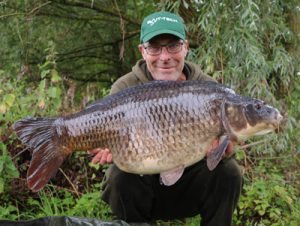 We're excited to expand our team of consultants with Mark bringing a wealth of carp angling experience to the table both in results and ideas. At Bait-Tech quality and effectiveness along with a nutritious benefit to the fish we are trying to catch will always be among our highest priorities when producing a product and with our Pellet, Particle and Boilie ranges we have achieved just that. Having our teams experience for testing new products and being involved with product development is invaluable as we move and grow as a brand.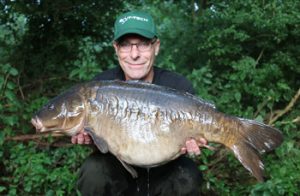 Mark Wozencroft has been carp fishing for over 30 years with many big carp to a 40+ personal best and is also a consultant for Wychwood. Mark commented "I've been interested in Bait-Tech products for a long while and I have had a go with them independently before a deal was even spoken about. The Triple-N boilie has already accounted for carp to 40lb with a number of 20lb and 30lb fish too, it's an incredible bait that I now have a massive amount of confidence in! The same can be said for the particle range, I use a lot of particle in my fishing and I have used many prepared particles from various brands in the past but none come close to the quality and freshness of the particle jar range that is available from Bait-Tech. It's a really exciting time, I'm over the moon to join such a forward thinking brand and I can't wait to share some of the ideas I have for the range." Concluded Mark.
Sales & Brand Manager Ian Hirst caught up with Mark recently for a quick chat about his experiences using our product range to date - check out the video here.