The Angling Trust is delighted to welcome Orvis UK as launch partners for its Anglers Against Pollution campaign to keep Britain's rivers, lakes and coastal waters free from pollution.
To show its commitment to protecting the environment, Orvis UK is donating 5% of every online sale from its PRO Collection to the campaign.
The UK government has repeatedly said that it wants Britain to become a world leader in conserving both the environment and biodiversity but has frequently failed to back this up with action. Anglers Against Pollution seeks to hold the government to account for its promises and responsibilities to protect our waterways and has called for improved monitoring of pollution and proper enforcement against those responsible.
Adrian Woolford, Managing Director of Orvis UK, said:
"The Angler's Against Pollution campaign is a fantastic effort to give all anglers a voice in the fight to safeguard our environment here in the UK for future generations to come. As a brand, our core values are to protect and preserve nature and so we are delighted to be showing our commitment by giving 5% of every online sale from the Orvis PRO Collection to support the launch of this vital work."
Jamie Cook, CEO of the Angling Trust & Fish Legal, said:
"The commitment to donate 5% of all UK online sales of the Orvis PRO Collection is a significant investment in the work we are undertaking to fight for fish, fishing and the aquatic environment. The support of Orvis and their customers will make a notable difference to the scale and strength of our campaign work and is a superb example of how we can each have a positive impact on the sport we love, the environments we value, and the fish we dream of catching."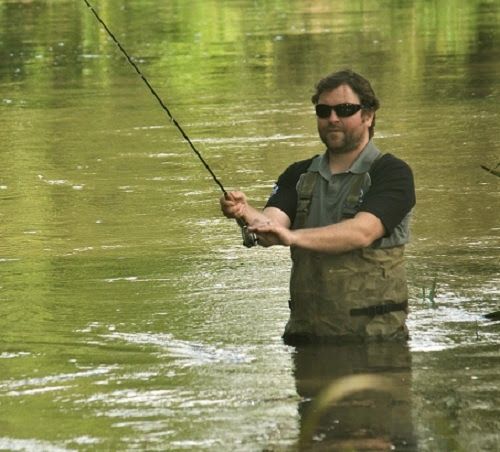 Charles Rangeley-Wilson, author and conservationist, said:
"As a proud Angling Trust Ambassador, and a passionate fisherman and campaigner for cleaner water in our rivers, I am delighted that Orvis UK has decided to support the vital work of Anglers Against Pollution."
Marina Gibson, Ambassador for both Orvis UK and the Angling Trust, said: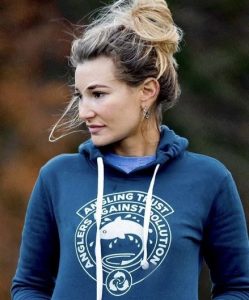 "We have laws in place that should be protecting our waterways from pollution, but they are simply not being enforced in a meaningful way. The government needs to invest in enforcement, incentivise the updating of sewage systems, and ensure that companies and individuals who pollute our rivers are held to account. If we don't act now it will be too late."
A new video highlighting Orvis UK's support for the campaign and the effects pollution is having on our waters can be viewed here.
There are four simple ways in which anglers can add their support to the fight to protect rivers, lakes and oceans: