Suzuki GB's Marine Division is proud to announce professional saltwater angler and serving firefighter, Will Parkinson, as its newest brand ambassador.
Will has spent 17 years serving in the UK Fire Service, where he also uses his passion for fishing to raise awareness and funds for The Fire Fighters Charity.
Support for the fire family
The Charity supports the mental health, physical health and social welfare of all serving and retired fire and rescue personnel in the UK, as well as their families, both in person at three residential centres around the country and remotely through online support. Whether it's work-related stress, a change in family dynamics or just the long-term wear and tear on their bodies, all members of the UK's fire family are eligible for support from the Charity.
The mental health benefits of the 'blue gym'
Will himself has benefited from the Charity's help, having received psychological support when major surgery led him to experiencing tough times with his own mental health. Now he uses his awareness of mental health and passion for the sea to give something back to the Charity that, he says, saved his life.
As well as his duties in the fire service, Will runs two Suzuki-powered boats to take part in boat fishing competitions around the UK, raising money and awareness for the Charity along the way. He also takes fellow firefighters out with him, either to fish, or just to experience the healing properties of being on the water, sometimes referred to as part of a 'blue gym'.
Suzuki's newest ambassador
Will's first boat is a 17ft Dell Quay Dory powered by a Suzuki DF90A, and the latest addition to the family is a 25ft self-commissioned Smart Fish 25 powered by one of Suzuki's new DF300B dual-propeller outboards.
"I am lucky enough to represent some key marine and fishing brands from Suzuki, with its awesome outboards through to Shoxs shock mitigation seats as well as Navionics and Raymarine electronics," says Will. "I am very grateful to the guys at Suzuki who have provided us with the perfect outboards for fishing. They are high-performing yet incredibly quiet and fuel-efficient."
Mark Beeley, Suzuki GB's Head of Marine & ATV, said, "We are really excited to be working with Will and to be helping him with his charitable work. Sea angling is a past-time enjoyed by many and we are passionate about being on the water, so it was a natural fit. There are even plans afoot for a Suzuki fishing team, so watch this space!"
Louise Furneaux, Community Corporate and Events Fundraiser for The Fire Fighters Charity, said "We are so delighted and excited to support Will in his ambassadorship. He is an inspiration to us all, turning what was such a challenging part of his life into something so positive, both for himself and his fellow firefighters. We are very much looking forward to working with Will and Suzuki to explore how we can work together to raise much-needed funds that will all go towards supporting those people who are working to keep us safe, especially during this year that has seen the pandemic impact so significantly on our fundraising."
Tackling Smart Fishing
In addition to his charitable work, Will has also started the Smart Fishing UK venture, which is a social media channel aimed at bringing viewers along for the ride, documenting competitions and providing insight into how he and his team fish.
It also provides tutorials and various tips and tricks to help the growing audience improve their fishing. These can be anything from a casual video about making tackle and lures, or talks with professionals from the industry, to professional step-by-step tutorials on how to get the best out of marine electronics.
"My passion for fishing started when I was four years old, catching my first freshwater fish in a local river with my dad," says Will. "I was instantly hooked. I fished freshwater until I was 12, when I made the change to saltwater angling from the shore. Now I consider myself to be a professional saltwater predator angler and specialise in Sea Bass fishing along the south coasts of the UK."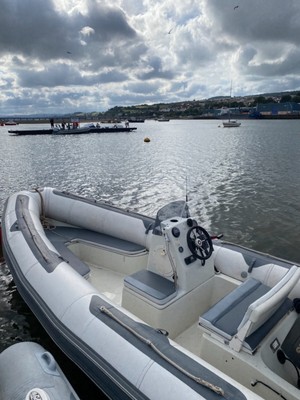 Avon Seasport Rib, rigid inflatable boat, power boat, speed boat 5.45m 100hp
Bids: 24
Item condition: Used
Ended: Mar 3, 07:23 GMT
as of 3rd March 2021 12:57 am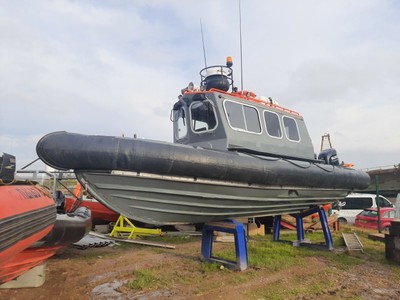 Halmatic Arctic 28 Cabin RIB - Suzuki Twin 300hp Outboards - less than 10hrs use
as of 3rd March 2021 12:57 am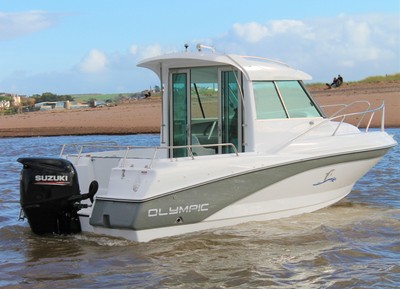 Ex Display Olympic 620C Pilothouse fast fisher weekend boat !!!
as of 3rd March 2021 12:57 am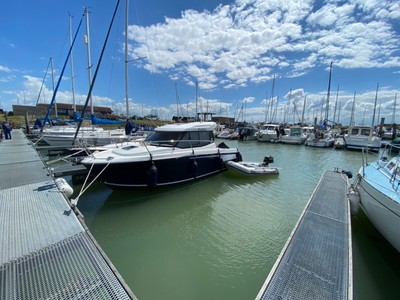 Jeanneau Merry Fisher 695 Legende
as of 3rd March 2021 12:57 am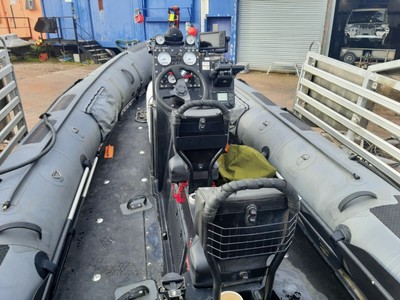 Halmatic Arctic 24 RIB - Suzuki Twin 140hp Outboards
as of 3rd March 2021 12:57 am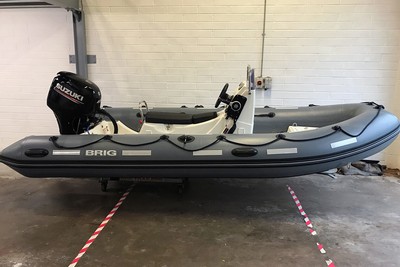 'NEW' BRIG Falcon 450HS Safety Boat Rib - Suzuki 40hp Four-stroke outboard
as of 3rd March 2021 12:57 am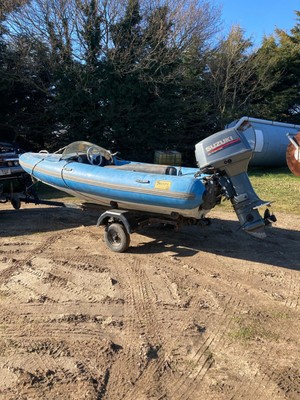 Flatacraft 4 meter sports rib,55 outboard. Suzuki on trailer
as of 3rd March 2021 12:57 am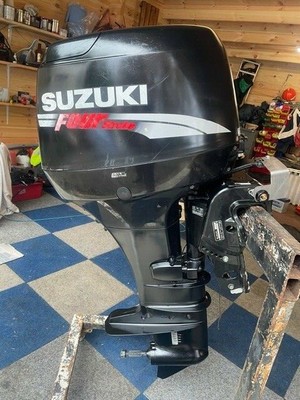 Suzuki DF50 matching pair suitable for many craft with remotes instruments etc
as of 3rd March 2021 12:57 am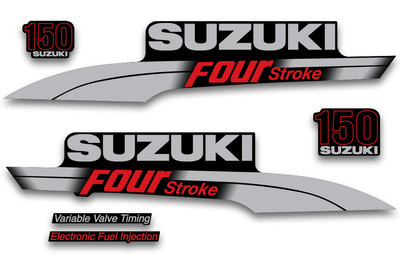 Outboard Engine Sticker Suzuki 150hp FourStroke Marine Decal Kit For Boat Motor
as of 3rd March 2021 12:57 am
SSI Marine Propeller Suzuki/Johnson/Evinrude Outboard 9 1/4 x 11 9.9hp 15 hp 4 stroke 10 splines Replaces Johnson Evinrude part no. 5033203 Suzuki 58100-91D00-019
as of 3rd March 2021 12:57 am
Features
10 splines, 4 stroke, 9 1/4 x 11, aluminium propeller
Replaces Johnson Evinrude part no. 5033203 Suzuki 58100-91D00-019
Johnson / Evinrude outboard 9.9 hp, Johnson outboard 15 hp 2002-2007
Fits the following Suzuki outboards: 2 STROKE: DT9.9 9.9 hp 1983-1987 // DT15 15 hp 1983 - 1988 // DT15C 15 hp 1989 -1997
4 STROKE: DF8A 8 hp 2011 & newer // DF9.9 9.9 hp 1996 & newer //DF9.9A 9.9 hp 2010 & newer // DF15 15 hp 1996 & newer // DF15A 15 hp 2013 & newer // DF20A 20 hp 2013 & newer
SSI Marine WATER PUMP IMPELLER KIT FOR SUZUKI OUTBOARD 4HP 5HP 6HP 4 STROKE 17400-98661
as of 3rd March 2021 12:57 am
Features
WATER PUMP / IMPELLER REPAIR KIT FOR SUZUKI OUTBOARD 4HP 5HP 6 HP 4 STROKE 2003-2017
Includes: water pump impeller, gaskets, sst plate, impeller key
Replaces Suzuki Part Nr: 17400-98661
Replaces Johnson/ Evinrude part nr.: 5034323
Marine grade quality aftermarket part. OEM part number used for reference only.