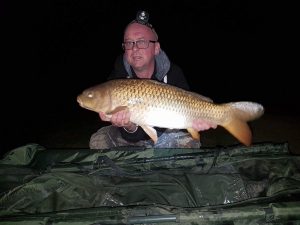 There has been some exciting news come in from all over our team this week, to start us of, our quality control man Ade, he had a quick 48hr on Westfield fishery before going and helping out at an event hosted by the ffdk( fishing for disabled kids )
He managed to land a mid double on our nutto bait, along with all end tackle components at Westfield, which comprised of a size 6 Camo captiv tied with katran tarntual in a blow back rig. Then at his trip with the ffdk he helped them there but with no monsters getting hooked they all had fun which is the main reason for hosting these events.
Next up is our lead man Barry, with limited time on the bank and his step daughter Mollie wanting to go fishing for the day. They ventured to a local water near them for a few hours and to catch up with our web guy Chris. Half way through their session it looked like there was going to be no action, so trying to get a bite so Mollie could see a carp up close, he decided to bring the rods in to move. Just as he had brought in his other cv1 alarm went into meltdown, a complete one toner. After an epic battle and a boat trip with Chris the bounty was in the net. A new Scottish pb for him of 18lb 12oz plus it was also one of his target fish. He used our size 4 needlepoint, green hook link tied in a multi rig, topped with our cv stinks pop up pinned down with our new ball leads in the natural dark stone coating.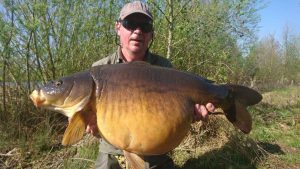 A good friend of our boss Ian, the snowman was at a water near reading and was away with a group of his mates, as usual hooking into a 36lb 8oz pristine mirror carp, as his name would suggest he used a snowman rig of a black bottom bait and a white fruit zest pop up, Size 6 classiv ss, 25lb silt Camo hook link coupled with our lead clips and tungsten tubing.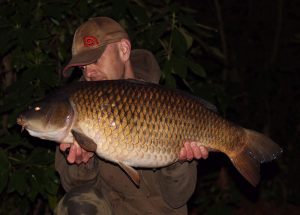 Rich our mr consistent decided to go back to his syndicate for the first time this year, started baiting up with our cym boilies, he fished a cym multi colour pop up, a size 6 chod needle point, a 3oz dumpy distance lead and a fluro leader. He was rewarded with a 26lb 8 oz stunning common carp.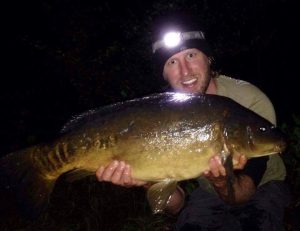 Stuart who only fishes old estate lakes, was at one of his normal haunts, using one of our Ronnie rig packs and our size 6 captiv Camo hooks, he topped it off with a white fruit zest pop up. He had pinned it down with a 2oz inline, a section of tungsten tubing and our pro clear line. The night wore on but was rewarded with an old beauty of a mirror just under 20lb.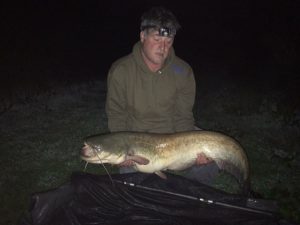 Paul one of our promo team was out on the bank, he was out trying to get amongst the carp, using nutto bottom bait with 15lb soft snare and a size 6 long shank, when one of his rods ripped off, after a short battle he had a bit of a shock when he went to slip the landing net under a wels cat which tipped the scales at 29lb 8oz. After releasing her back to sulk he reset his rod, then an hour later another run resulting in a mid double carp.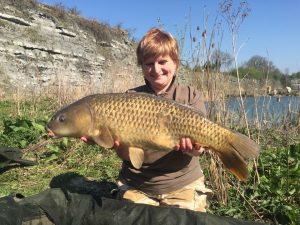 Amanda one of our ladies promo team had a day session at bishops bowl, she had picked a great day to be out and had to spend most of her time in her brolly so she wouldn't get burnt, but her dedication paid off, after being locked up with a fish for 15 mins she coaxed her into her landing net, a common of 13lb 12oz. She started to pack up for the day when one of her rods burst into action again, this time a shorter fight and a fish just under double figures, both fish were caught on our Ronnie rigs topped off with a fruit zest pop up over a bed of particles.
As I am writing this piece there is more news coming in which will go into our next update, no monsters as of yet but we have team members out all over hoping to get an Easter carp on the bank.