Okay so I have been asked on several occasions for a good 'active' groundbait recipe but a lot of people aren't quite sure what an active groundbait actually is they have just been told that active are better.
Therefore the first thing I would like to do is explain what an active groundbait is as it is completely different to an active bait.  An active bait has ingredients in it that will help the bait to ferment releases sugars and other goodies that fish want.
So how is an active groundbait different?  Well when someone says active when referring to groundbait they literally mean active as in movement.
What you are trying to achieve is ingredients that will move up and down in the water where you are trying to create a swim attracting the fish into your swim.
There are lots and lots of ingredients that will do this and the best thing to do is to experiment with them until you have a groundbait that you are happy with.
For this article however I will go through my favourite recipe and you can then experiment with your own ingredients as you grow more confident with making them.
I will do the recipe as percentages so that you can make any amount you want to.  Okay so here is the recipe…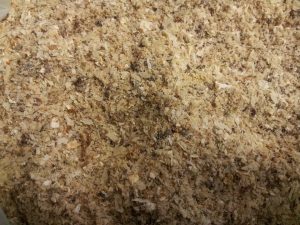 30% White Breadcrumb
30% Fishmeal (I use Bait-Tech Special 'G' Gold)
20% Ground Floating Trout Pellets
10% Ready Oats
5% Haith's Dried Mealworms
A Good Squirt of Bait-Tech Omega3 Fish Oil
Lake Water
If I'm making 500g of groundbait I will also add a tin of Asda Smartprice Tuna Flakes in Brine.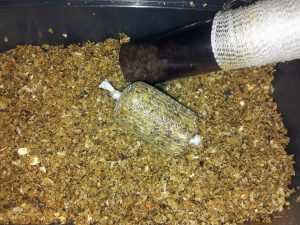 So why do I like this recipe?  It has a good base of breadcrumb and fishmeal, then you have various ingredients that will float up and as they take on water they will also sink back down bringing any fish that are in the upper layers of your swim back down onto the lake bed and near to your bait.
Each 'active' ingredient will start floating at different times and will also soak water in at different times, this means that you will have a nice amount of attractive movement in your swim giving you more chance of drawing the fish in.
Well that is my recipe and I hope you like it.  You can swap and change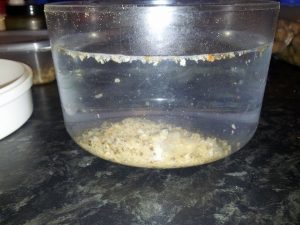 things around for example you could use ground dog biscuits instead of trout pellets, you can vary the sizes of the ground ingredients to allow different water absorption rates meaning it will be active longer, you could add condensed milk onto the mix creating an extra cloud of attraction.
The combinations and ingredients lists really are only limited by your imagination so have fun experimenting but please remember to only use ingredients that are safe for the fish.
Tight Lines.
Ant