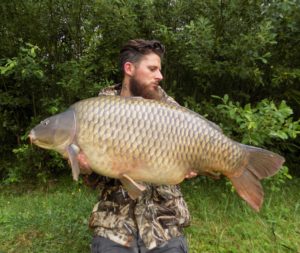 Solar Tackle team member Julien Porquet is continuing his incredible season. Fishing a water 4 hours from his home near Calais in France, Julien landed this 45lb common, adding to two fifties and a 47lb mirror, among others, that Julien's landed since the end of May.
"The water is heavily pressured and so it is not an easy venue," explains Julien. "I was presenting a 14mm Candy Floss pop-up on a gravel bar at 70 meters over a bed of Blitz particles and The Originals boilies and was very happy to land both of these impressive commons on the same session."
Solar Tackle is set to re-release the full Originals range at the end of this month.