Dropshotting has been around in sea fishing for many many years and more recently has become an weapon in the lure anglers trick book.  There are literally thousands of soft plastic lures that have been designed for use with small 1-2g jigheads or for use on a dropshot rig.
Something that you may not have seen but that has been around for may years as well is dropshotting with fishing flies.  You can use lots of different types of flies and so far Anthony has caught lots of perch on flies from Troutflies UK. (Click the link to go to their eBay shop)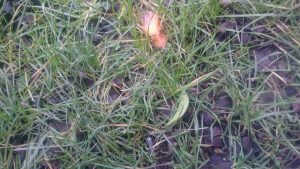 The principal is exactly the same as normal dropshotting you cast out and slowly retrieve, sometimes it is best to even keep the fly completely still and just give a gentle twitch every now and then to impart some movement on the fly.  You can also lower the dropshot fly rig straight down in the margins and then very lightly lift and lower the rig ever so slightly.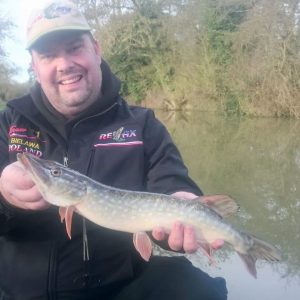 Pike also love the rig too and although it is a touchy subject catching pike on a fluorocarbon dropshot rig most people who have fished this method haven't experienced many (if any) bite off's.  If you are really worried you can set up a wire trace rig with a little fiddling.
As with most methods it isn't a new method but it is becoming popular again with branded companies starting to bring out their own versions of a dropshot fly.  It is going to be an interesting time and it will be fun to experiment with all the different types of dropshot fly being brought out.
If you want a proven type of dropshot fly that isn't going to be hugely expensive why not try a mixed box of Cats Whiskers and Flash Damsel Flies again from Troutflies UK.  Keep an eye on their Facebook Page for regular competitions to win fly fishing goodies too.