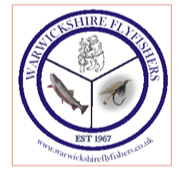 Warwickshire Flyfishers is a private, non profit making Club, formed in 1967 to foster and extend the art of fly fishing, this year they will be celebrating their 50th year!!  Their lakes in Warwickshire, border Leicestershire, (2 at Wolvey & 2 at Copston Magna) are stocked with Rainbows up to 10Ibs and occasionally Brown Trout to 3 lb, and are open all year.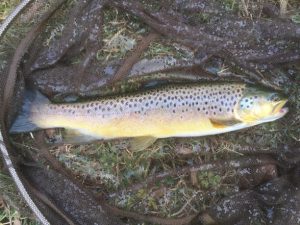 In April 2016 they introduced a stocking of Tiger Trout averaging 6-8Ib in the lakes at Wolvey.
Their stretch of the river Swift (approx.4Km) is stocked annually with Browns to 1 lb.  There is also a good head of larger resident fish.
The fishing locations are in excellent surroundings with abundant wildlife.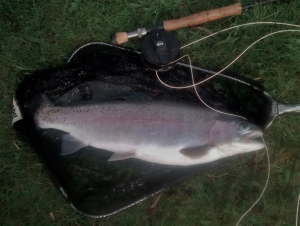 Club members are encouraged to participate in projects, especially in pool maintenance and river fishing improvement plans. The club has a very sociable membership and is willing to support newcomers from beginners upwards.  At 15Ib 4oz one of the biggest Rainbows to be caught at WFF.  Matt Ormston took 20mins to land it using a home tied fly with a slow intermediate line. Caught on Snipe lake at Wolvey
If you have any queries or wish to view the lakes, please contact them via phone 07821 913813 or email [email protected] or fill out the online application on their website www.warwickshireflyfishers.com