IT'S been the best-ever week for giant roach. And Angler's Mail shares this exciting news in the latest issue, out now.
Cover star Ken Fuller landed a mind-blowing 4 lb 3 oz specimen, and Phil Spinks landed an incredible SIX of over 3 lb.
Full details and pictures are in this week's print copy of Angler's Mail magazine.
Angler's Mail starts a new Angling Greats mini series this week in the magazine. Find out loads about Fred J. Taylor in the first part of this must-read series.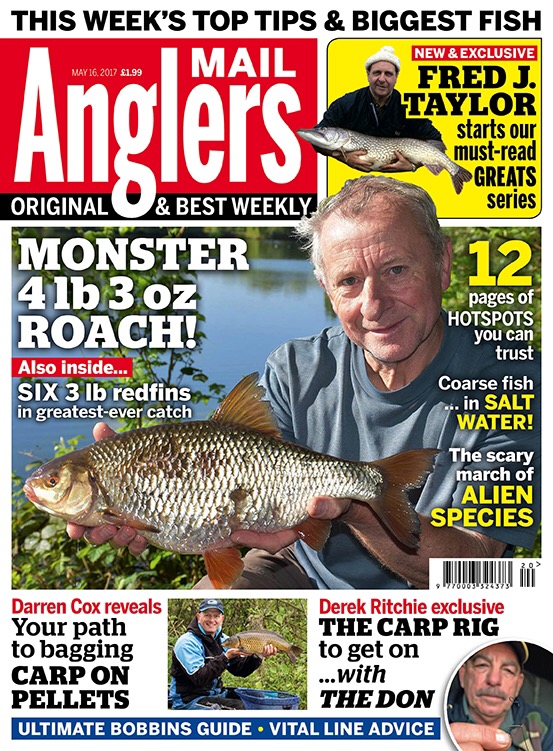 Also inside the must-read Angler's Mail magazine this week:
• 12 pages of hotspots you can trust!
• Darren Cox's pellet waggler tips.
• Andy Browne's bobbins guide.
• Dave Coster's essential line advice.
• Catch more carp with Derek 'The Don' Ritchie.
• The bait additive that sparks carp.
• All the week's big catches.
PLUS LOTS MORE!
The must-read Angler's Mail print magazine is out now in shops and just £1.99. Accept no substitute. It's also available digitally.
Get yourself a subscription to Angler's Mail print magazine at a great price at www.anglersmail.co.uk