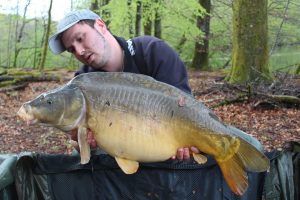 To start it off we have added a new member to our promo team, he has the pleasure of fishing some of France's exclusive carp waters. His name is julien boge, he has been a customer of ours for some time now so we decided to add a French side to our team. At the moment he has been trying out our ready made Ronnie rigs and he has been having great success with them. His latest catch was a stunning mirror of 32lb but I have a feeling that this will not be the last time he will be in our round up.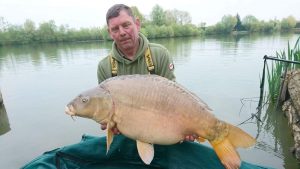 Staying in France where the snowman has been spending a couple of weeks down time. As usual he got amongst the fish, using a size 4 classiv hook, Camo brown hook link, fluro leader and a snowman rig topped with a multi coloured pop up which helped him land a stunning 48lb mirror.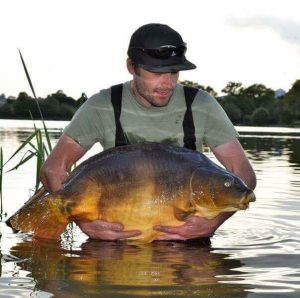 Jay who is also been away to France landed a football of a mirror, he was fishing with our end tackle and our fruit zest boilies with matching pop ups. After a hard fought battle he slipped the net under a 50lb+ lump.
Back in the uk, rich was on his syndicate getting amongst some really authentic originals. With a scattering of fruit zest boilies over his multi coloured pop up, one lovely zip mirror tripped up, after a short fight the net was under her and another one for rich to tick off his list from the originals.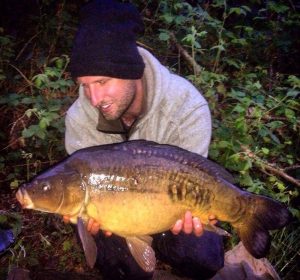 Stuart was back on his estate lake, fishing one of our Ronnie rigs his pop up covered in pineapple atom, snare hook link and other components he managed to get an old mid double warrior.
Michael aka meltdown had been struggling lately but has managed to get a chance to fish a water never to be fished before. He had the needle point size 6, uncoated snare hook link, 16mm tuna stink bottom bait topped with a 14mm tuna royale pop up weighed down with a 4oz long pear, fishing to a bar 3ft deep he managed to get amongst the fish landing 2 upper doubles.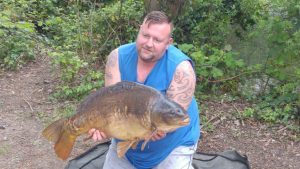 Simon a regular customer managed to bank a 30lber on our end tackle and cym boilies, he had a scattering over an area and matched his hook bait and it paid off.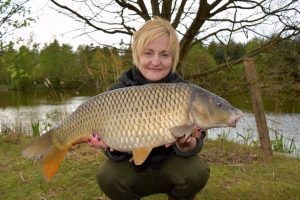 Margaret our other ladies promo member had been at her club lake, she managed a total of 21 runs and landed 17. There isn't anything over 20lbs in the lake with the average being 8-10lbs. Her biggest was just below 12lb, she used hamelion hook link, classiv hooks and pva hydrospol pineapple spray( which is only available from ourselves in the uk).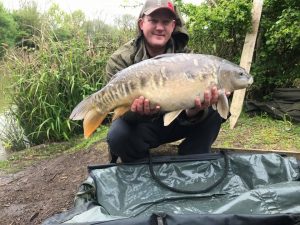 Dan had been out for a quick 24hr and 10mins in a stunning 17lb mirror had graced the bank. He was using our curvi size 6 blowback style with snare hook link, pva mesh filled with pellets and a 4oz zip lead to weigh it all down.
After talking with some of our promo members a couple have managed to get on to new syndicates, with them already planning their next trips hopefully they can get amongst the fish.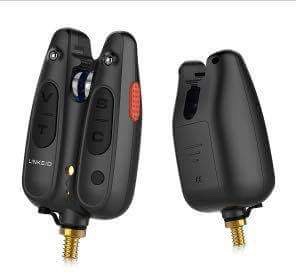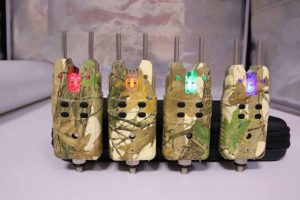 There is also the cv1 Camo alarms coming soon along with the cv2 which will be available very soon, they both come with a receiver and great value for money.
Our eBay shop is here –>