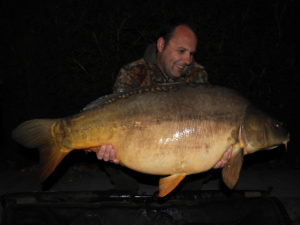 Solar Tackle Team member Wesley Lagaert has two 30lb+ mirrors on a quick overnighter. Fishing between shifts at work on the Integra syndicate lake in Belgium, Wesley used Solar's TunaMino test baits to tempt this 30lb 10oz mirror, landed in the dark,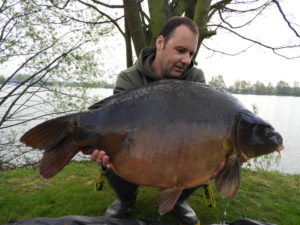 followed by this lovely 33lb 6oz mirror, which graced his net before packing up in the morning.
Having pre-baited an area using TunaMino boilies Wes presented a snowman hook bait, comprising a TunaMino bottom bait and Candy Floss pop-up, over a scattering of freebies.