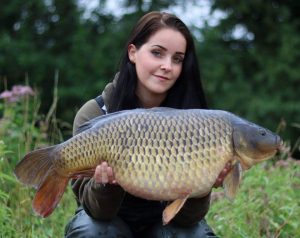 Katie Watkinson was fishing a low stocked water in Essex, she was fishing on a slightly silty spot 50 yards out.
Baiting up with a mixture of CC Moore 15mm Pacific Tuna and Live System freezer baits, Katie opted to fish a white Live System pop up soaked in the matching Live System booster spray.
After a nice fight Katie slipped the net under this stunningly plump bar of gold.  Top fishing and skills.
#mooremeansmore #livesystem #pacifictunaproject