Mike Cotty was out on Wednesday night and has sent us his catch report for the night.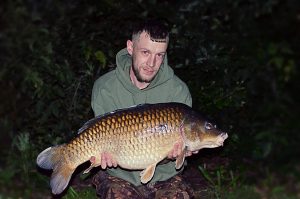 I had this stunning 24lb 6oz common from a lake called Winterley Pools in Crewe NW, after finding some clear silty spots casting over to the tree's on the opposite bank I found 2 small but clear patches that were prime for me to place a rig over.
The gulls and swans were in considerable numbers over my swim so I had to try my best to get the bait out and with what I had brought with me (forgot the spomb).  After a frustrating few hours of trying to bait up with a throwing stick I gave up as the bird activity was just crazy when the baits were going through the air and dropping into the water and I didn't want to risk ruining the swim all together.
The rods were cast out with nothing more than one boilie on the hair and four on the stringer and laid to rest on the alarms.  After maybe an hour or so of no casting, the bird life seemed to be more occupied down the bottom end of the lake so back out came the throwing stick and I managed to get a good amount of bait over both rods and I was confident of a take that evening.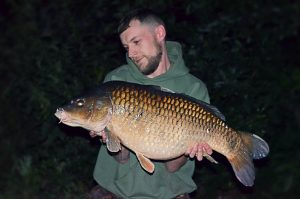 The evening went into darkness with only a few line bites making the alarms come to life and so I headed for bed, not long after I got in bed there was another few beeps so I got out of bed to check the situation, seeing the bobbin was pulled tight I let a bit of line off and it shot straight back to its position a few seconds ago and my face lit up.
I picked the rod up and struck into what I thought was a snag as it didn't run or even move, after a minute of scratching my head wondering if I was snagged or not the fish suddenly made its first run kiting across the lake, after a 20 minute battle she was in the net.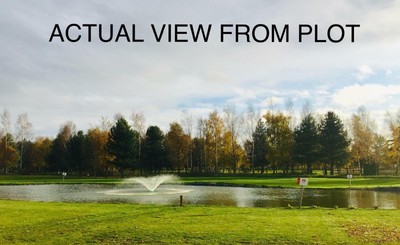 LAST FEW LAKE SITE PITCHES LEFT! 99 years long lease, park open 365 days a year
as of 21st February 2021 2:15 pm