Hoar Park has five lakes and all are stocked with a mixture of course fish including Carp to 21lb, Tench, Roach,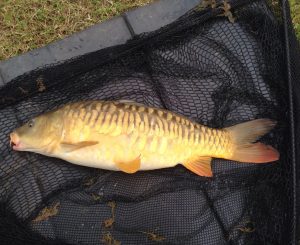 Bream, Gudgeon and Rudd.  The only exception is Daisy's pool which has several catfish to 34lb and carp to over 20lb.
The Lakes are set amongst some stunning rolling countryside with 360 degree views of fields and forest.  Wildlife abounds on the fishery with Buzzards, Green Woodpeckers and Muntjack Deer being just a few of the animals spotted during a days fishing.
All lakes are £6 for the day except Daisy's pool which is £10 for the day.  Night fishing is allowed but must be booked in advance.
The fishery rules are fairly simple with common sense being relied on although any ridiculous behaviour will result in a ban from the fishery.  No barbed hooks, most baits in moderation, all litter to be taken with you or placed in the provided bins and finally rods must be attended at all times.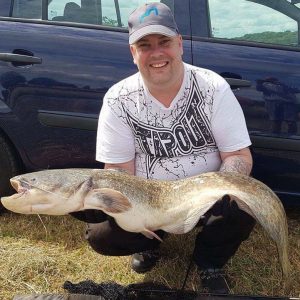 If you fancy a good days general fishing then Harry's, Buzzards or kestrel are the lakes for you with a float and pint of maggots you will have fun catching a range of species,  for the carp and catfish you currently want Daisy's pool although the bowl is currently being made into a dedicated catfish pool and has five new residents with a few more on the way.
Hoar Park Fishery, Nuneaton Road,
Nr Ansley, Nuneaton, CV10 0QU.
The owner John Lea can be contacted on 07703 643 988